Description
Join Lesley Green of the University of Cape Town, as she considers how environmentalism squares with anti-racism and social justice in the sourcing of `green' commodities from the sands of South Africa.
Green commodities may be environmentally friendly at their destination, but are they environmentally friendly at their source?
Lesley Green explores the impact of extracting titanium dioxide, used to produce lighter spectacles, more fuel-efficient airplane parts, whiter paper and food, on the coastal settlements of Xolobeni and Lutzville. Both villages are embroiled in a struggle with the same Australian mining company as they try to sustain a living from the land. Green unravels the categorical jiu jitsu of the South African Anthropocene - where the economy is limited to finance; the hope of political liberation becomes a belief in trickle-downs from market neoliberalism, and environmentalists, in opposing extractivism, become White capitalists opposing Black economic empowerment. Is Green, she asks, the new White?
6pm: Welcome drink and refreshments
6.30pm: Talk and Q&A
ADVANCE BOOKINGS ESSENTIAL
Cash-only tickets available at the door, subject to availability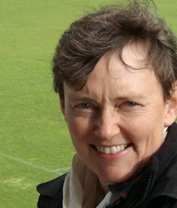 LESLEY GREEN
Lesley Green is Professor of Anthropology and founding Director of Environmental Humanities South at the University of Cape Town. A Fulbright Visiting Scholar at the University of California at Santa Cruz in 2018, former Rockefeller Humanities Fellow at the Smithsonian and Mandela Fellow at Harvard, her research focuses on science and democracy in a time of climate change in South Africa.
Professor Green is the author of Rock | Water | Life: Ecology and Humanities for a Decolonising South Africa (2019), editor of Contested Ecologies: Dialogues in the South on Nature and Knowledge(2013) and co-author of Knowing the Day, Knowing the World: Engaging Amerindian Thought in Public Archaeology (2013).
---


What is the HumanNature Series?
In this landmark series of talks, we are proud to host a stellar line up of leading Australian and international scholars. They will share with us their insights from history, literature, philosophy, anthropology and art to examine the significant interplay between the humanities and the environmental crisis we face today, including climate change, biodiversity loss and a wide range of other issues.
Image credit: Adrien Olichon
Presented by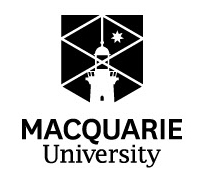 Supported by