Description
How does giving and receiving take form in, and give form to, our living world? While most discussions of gift-giving focus on exchanges between humans, Deborah Bird Rose is also captivated by the many forms of connectivity and flow that are integral to ecological processes.
Drawing on her research with Indigenous people, Rose asks: what might it mean to understand gift giving as central to, and moving across and between, many systems of life; and what might it require of us, in this time of extinctions in which countless living forms and their possibilities for giving and receiving with others, are slipping away?

6.00 pm: Welcome drink & refreshments.
6.30 pm: Talk and Q&A
ADVANCE BOOKINGS ESSENTIAL
Cash-only tickets available at the door, subject to availability.


Deborah Bird Rose came to Australia in 1980 to live with Aboriginal people in the hopes of learning about their relationships with country and other species. Instead of going home to the USA, she stayed to work with people on land claims and other decolonising projects. Her continuing commitment to social and ecological justice focuses on multispecies communities in this time of escalating violence and amidst the peril of extinction.
A prize-winning author, and co-founder of the international journal Environmental Humanities, Deborah is an Adjunct Professor in Environmental Humanities at UNSW. Her most recent books are Extinction Studies: Stories of Time, Death and Generations, co-edited with Thom van Dooren and Matthew Chrulew (2017), Manifesto for Living in the Anthropocene, co-edited with Katherine Gibson and Ruth Fincher (2015), and Wild Dog Dreaming (2011).


What is the HumanNature Series?
In this landmark series of talks, we are proud to host a stellar line up of leading Australian and international scholars.
They will share with us their insights from history, literature, philosophy, anthropology and art to examine the significant interplay between the humanities and the environmental crisis we face today, including climate change, biodiversity loss and a wide range of other issues.
Image credit: Ric Capucho
---
Presented by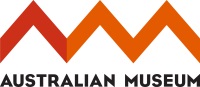 Supported by