Description
What does a "planthropocene", a "vegetal futurity", or even a queer botany look like?
Join Catriona Sandilands on this adventure into the complex and fascinating worlds of plants.
The idea of the "Age of Man," aka the Anthropocene, is a staked on the premise that human beings have come, at least since the Industrial Revolution, to control and influence the planet to such an extent that we collectively register, generally negatively, as a geological force. Sandilands complicates this very singular masculine, species-scale narrative of domination and destruction. Drawing from diverse stories of relationships between women and plants, Sandilands outlines a feminist botany that challenges the idea of the "Age of Man" as an epochal phenomenon, replacing the "Anthropocene" as the centre of attention with a more nuanced, feminist, multispecies understanding.

6.00 pm: Welcome drink & refreshments.
6.30 pm: Talk and Q&A
ADVANCE BOOKINGS ESSENTIAL
Cash-only tickets available at the door, subject to availability.


Catriona (Cate) Sandilands is a Professor of Environmental Studies at York University (Toronto, Canada), where she teaches and writes at the intersections of the environmental arts and humanities, feminist and gender studies, and social and political theory. Her scholarly and creative publications span a wide range of topics, from national parks to lesbian communities, ecopoetics to environmental history, Walter Benjamin and Hannah Arendt to queer and feminist materialist theories. Across this body of work, her abiding project is to help develop a scholarly and public conversation about literature, history, and philosophy as they might, and should, influence current trajectories of environmental politics and policy. Cate is a Pierre Elliot Trudeau Foundation Fellow, and a Past President of the Association for the Study of Literature and Environment (ASLE).

What is the HumanNature Series?
In this landmark series of talks, we are proud to host a stellar line up of leading Australian and international scholars.
They will share with us their insights from history, literature, philosophy, anthropology and art to examine the significant interplay between the humanities and the environmental crisis we face today, including climate change, biodiversity loss and a wide range of other issues.
Image credit: Mark Dixon
---
Presented by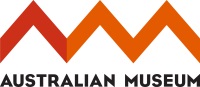 Supported by