Description
Bruce Pascoe's ground-breaking research completely reconsiders the notion of pre-colonial Aboriginal Australians as hunter-gatherers.
Explore and challenge the colonial myths that have often underpinned efforts to justify dispossession in this fascinating discussion. Reading the diaries of early explorers, both with and against the grain, Pascoe retells Aboriginal history and argues that it is time to take a new look at Australia's past.


6.00 pm: Welcome drink & refreshments.
6.30 pm: Talk and Q&A
ADVANCE BOOKINGS ESSENTIAL
Cash-only tickets available at the door, subject to availability.


Bruce Pascoe is Bunurong/Tasmanian Yuin man and an award winning author and story teller. His most recent book is Dark Emu: Black Seeds: Agriculture or Accident? (Magabala Books, 2014), which won both the Book of Year and the Indigenous Writers Prize (joint winner) in the 2016 NSW Premier's Literary Awards. His other books include Night Animals, Fox, Ruby Eyed Coucal, Shark, Ocean, Earth, Bloke, Cape Otway, Convincing Ground, Little Red Yellow and Black Book, and Fog a Dox. Bruce is a board member of the Aboriginal Corporation for Languages and First Languages Australia and a past Secretary of the Bidwell-Maap Aboriginal Nation. He lives in Gipsy Point, Far East Gippsland with his wife, Lyn Harwood, and two children and three grandchildren.
What is the HumanNature Series?
In this landmark series of talks, we are proud to host a stellar line up of leading Australian and international scholars.
They will share with us their insights from history, literature, philosophy, anthropology and art to examine the significant interplay between the humanities and the environmental crisis we face today, including climate change, biodiversity loss and a wide range of other issues.
Image credit: Kiwi Flickr
---
Presented by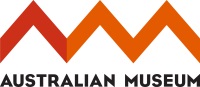 Supported by