Description
How do different human cultures give shape and meaning to the idea of "climate"?
Join Mike Hulme as he explores some of the many fascinating ways climates are historicized, known, changed, lived with, blamed, feared, represented, predicted, governed and, at least putatively, re-designed.
Understanding these complex climate cultures is, Hulme contends, essential to any adequate understanding of the politics of climate change.
6.00 pm: Welcome drink & refreshments.
6.30 pm: Talk and Q&A
THIS LECTURE IS NOW SOLD OUT


Mike Hulme is Professor of Human Geography at the University of Cambridge, UK. His work sits at the intersection of climate, history, and culture, studying how knowledge about climate and its changes is made and represented, and analysing the numerous ways in which the idea of climate-change is deployed in public discourse around the world. His latest book is Weathered: Cultures of Climate (SAGE, 2016). Previous books include the widely acclaimed Why We Disagree About Climate Change (Cambridge, 2009). He has previously held chairs at King's College London and the University of East Anglia, where from 2000 to 2007 he was the Founding Director of the Tyndall Centre for Climate Change Research. Since 2008 he has been the founding Editor-in-Chief of the review journal Wiley Interdisciplinary Reviews (WIREs) Climate Change.

What is the HumanNature Series?
In this landmark series of talks, we are proud to host a stellar line up of leading Australian and international scholars.
They will share with us their insights from history, literature, philosophy, anthropology and art to examine the significant interplay between the humanities and the environmental crisis we face today, including climate change, biodiversity loss and a wide range of other issues.
Image credit: frankieleon
---
Presented by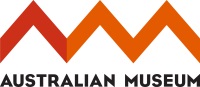 Supported by