Description
You're invited to join us in celebrating the launch of the Humanitas Sub-Fund!
Established by Prue Brown and her daughter Liz, the Humanitas Sub-Fund is the newest fund of the Victorian Women's Benevolent Trust. It will support women from African countries living in Victoria, including those who are refugees or asylum seekers, enabling them to avail themselves of educational, employment and other economic opportunities in Australia.
Speakers:

Dr. Mimmie Claudine Ngum Chi Watts, Public Health Expert & Academic
Mary Crooks AO, Executive Director, Victorian Women's Trust
Prue Brown, Social Worker & Philanthropist
Free event featuring live entertainment, plus drinks and nibbles to be provided! RSVP essential.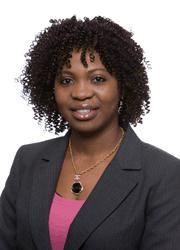 Dr Mimmie Claudine Ngum Chi Watts

Dr Ngum Chi Watts is a public health expert and academic in the College of Health & Biomedicine at Victoria University, Melbourne Australia. She is also the Course Leader for the Bachelor of Health Sciences.
Dr Chi Watts has significant roles within and outside the university. In October 2015 she was appointed one of six new Commissioners to the Victoria Multicultural Commission (VMC). She is interested in migrant health and the health of minority persons. Improving the health needs for women, providing better education for disadvantaged persons and increasing opportunities amongst disadvantaged groups are central to Dr Chi Watts work.
In 2014, Dr Chi Watts wrote the Bachelor of Health Science Course for VU which is currently being offered. Dr Chi Watts' philosophy of teaching are drawn from the AVID Strategies in education that focus on the learner, the knowledge and skills the learner brings to the education environment and from her own national and international experiences.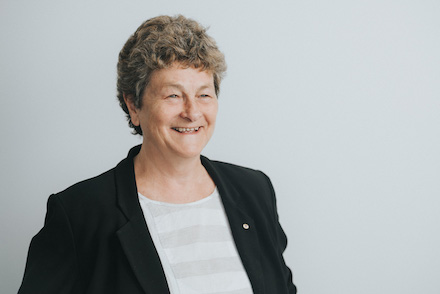 Mary Crooks AO

After an extensive public policy career, Mary became the Executive Director of the Victorian Women's Trust in 1996. She has designed and led ground-breaking community engagement initiatives, such as the Purple Sage Project and Our Watermark Australia. In June 2012, Mary was appointed an Officer of the Order of Australia, for her distinguished services to public policy and advocacy for the advancement of women. In 2016, Mary won the Public Policy category as part of the AFR/Westpac's 100 Women of Influence for her years of work in shaping public policy in Australia.
Lorraine Baloyi
Lorraine is the Co-Founder and Director of African Family Services organisation (partnered with Global Reconciliation Victorian Women's Trust). Lorraine is a graduate of Curtin University of Technology, where she received a Bachelor of Commerce Degree in Legal Studies.
Lorraine has developed strong and trusted relationships throughout her career and is engaged with Culturally and Linguistically Diverse (CALD) communities across Victoria; bridging social gaps, increasing accessibility to social services, providing advocacy and gender-specific empowerment initiatives.
Top photo: 2013-14 Victorian Women's Benevolent Trust grantee by Ponch Hawks