Human Resources Leadership Workshop

Thursday, 5 October 2017 at 9:00 am

-

Friday, 6 October 2017 at 4:30 pm (AEST)
Who's Going

Loading your connections...
3 of your friends are going.
Share it to get more people on board!
Share

Sara Haughty
San Francisco, California, USA

Luke Picard
London, United Kingdom

Rick Vespucio
Florence, Italy
Event Details
Human Resources
Leadership Program!
"If your people don't grow, your company doesn't grow" Steve Reinemund (former CEO PepsiCo)
How would it feel to take your Leadership and Career to the next level?
Today the role of Human Resources is changing. For organisations to be truly agile, innovative and ultimately be an employer of choice, they need strong Leadership.
This is where YOU come in. You have the amazing capability and skills, but how can you stand out as an exceptional leaders and business partner?
If you want to be best you can be as a HR Leader, all you need is a leadership mindset and skillset, and here's how to get it. This cutting program will show you how!
What Will This Program Give Me?
o   You will learn about yourself as a Leader and how to make a difference in your role and organisation.
o   You will discover how others see you and learn how to present yourself as a credible and inspiring leader.
o   You will improve your understanding of the way individuals operate and how that influences the potential success of a team, so you can nurture and guide them when necessary.
o   You will learn how to harness your strengths and develop your capacity to lead and
 manage effectively in a changing environment. 

o   You will discover the power of your influence and how to use it wisely to
persuade others towards successful outcomes. 


You will receive!
HR Leadership Toolkit
Leadership Journal
Access to an Online Resource Centre
Brain Savvy HR Book
Leadership Attitude Book
Strengths Finder Assessment
Leadership Action Plan 
Great Networking
Morning Tea, Lunch and Afternoon Tea
Networking Drinks on Friday 
The Program!
The Human Resources Leadership Program is designed to give executives the opportunity to explore through dialogue and discussion the critical and complementary aspects of Leadership including:
•  The HR Leadership philosophy and behaviors required for success
•  Effective HR Leadership for the individual as well as a collective team.
•  Powerful new skills and thinking to lead change and be a true business partner.
•  How to lead courageous conversations and be an effective internal consultant.

Participants will focus on honing their personal leadership approach as well as an introduction to the future of HR Leadership.
Through this program you will discover and learn to appreciate your own unique leadership skills, beliefs and qualities to be able to be significant within your role. You will be empowered, inspired and energised!
You could be a strong and capable leader, leading your team YOUR way, or you could still be wondering if you have it in you to be a leader at all... Which will it be?
This program is suited to new or experienced HR Executives with a focus on self, people and organisational leadership. With a neuroscience approach, this program will provide you with the skills, insights, and learning and empower YOU to be the best leader and team you can be!
Discover your leadership potential. 
Here's What Program Covers!
1. Leadership and Human Resources
How can HR Leadership make a difference to the organisation? This workshop will give you the confidence and insights into Leadership for your not only your team but for yourself. It starts with you. We will cover the role leadership in Human Resources and focus on building self-awareness, your personal brand and confidence as a true leader within your organisation. In turn, Leadership is about influence and credibility, and we will focus on building your leadership capability as an influencer and leader in the field. This workshop also offers an opportunity to learn, reflect and plan for where you want to be as a High Performance HR Leader. We will work on an action plan to help you rock as a leader!
2. Neuroscience of HR Leadership
HR needs to be Brain Savvy! Brain research is leading us to a greater understanding of how to improve personal and leadership behaviors and performance. Those who grasp the meaning and implications of this research will be positioned to take competitive advantage. This workshop will provide hands-on application of concepts and techniques deriving from cognitive neuroscience that can improve your individual performance, as well as that of your HR team.
3. Leading People Through Change
This workshop will identify clear strategies to effectively manage and respond to changing situations and will provide guidance on how to conduct successful change management conversations with team members to achieve the required outcomes.  In turn, how to utilize metrics to drive and lead change. We will cover the Neuroscience of Change and how we can make change easier. Change starts with the brain! How do we as HR Executives feel about change and how can we lead change 
4. Powerful & Courageous Conversations
Many workplace issues arise from a lack of communication at the workplace. This workshop will focus on what a difficult conversation is, why we avoid them and what the consequences are. We will cover a model on dealing with difficult conversations and building on skills through reflection and practice throughout the day to maintain harmonious working relationships after conducting difficult conversations.
5. Being the True Business Partner & Consulting Skills
Why and How to be a True Business Leader. This has a profound impact on the way in which HR practitioners consult with their business partners within the organization to deliver people management solutions that drive business performance. HR roles have expanded and evolved to meet the increasing demands of their organizations. In practice, HR professionals are now also expected to be 'internal consultants' to line managers and senior managers. This program explores the skills, tools, and frameworks that HR professionals require to effectively embrace internal consulting.
Proudly Delivered By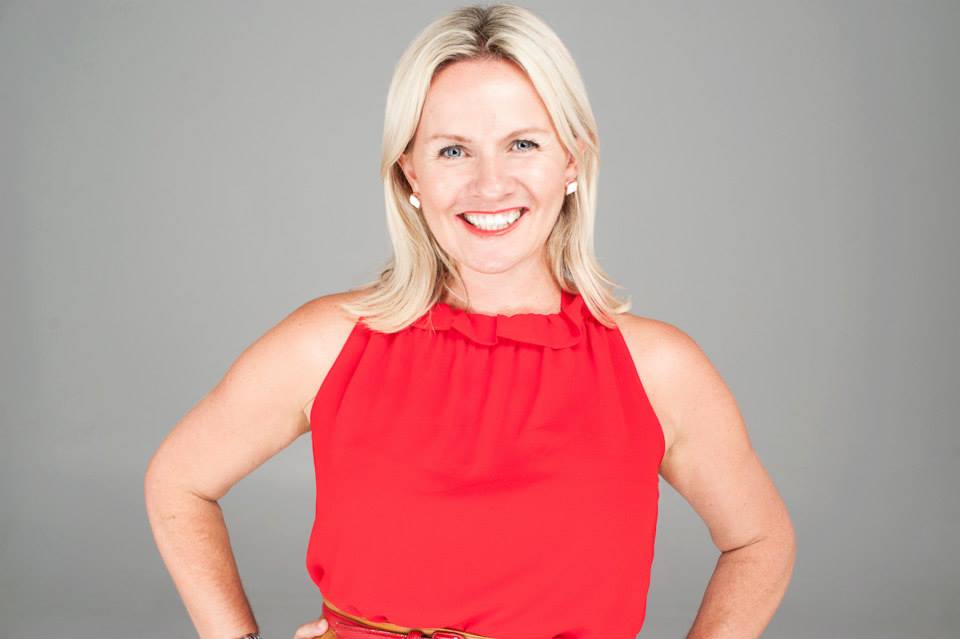 Sonia McDonald was recently named in the Top 250 Influential Women across the Globe and Author of Leadership Attitude. Sonia is the CEO & Founder of LeadershipHQ. She will be the key facilitator for this amazing program. She brings an extensive knowledge of human resources, organisational development and leadership through a career spanning over twenty years.
Sonia is a thought leader, leadership coach, consultant, speaker and trainer in the field of leadership development, neuroscience and team development. She is an expert in building leadership and strategy confidence and capability in Australia and is renowned for her innovative approach to leadership, organisational development and neuroscience as it applies to leadership.
LeadershipHQ shows you how to create teams and leaders who are able to push beyond the traditional boundaries and produce vibrant change within your organisational culture and your people
What They Are Saying!
"LeadershipHQ has enabled me to see my full potential, not only as a great leader, but a leader who is great! Entertaining, information and most importantly relevant, plenty of information to take away and refer to as well. I will be using everything that I have learnt to build the best team and department."
Jacqui A Clarke
"The course helped me to properly reflect on my purpose, passions, strengths and leadership style, giving me the confidence and motivation to be better."
Carly Faragher
Other Stuff
Please conduct the team if you have 3 or more attendees for a Group Discount. If you require an invoice please email or call us. Please let us know any dietary requirements. 
The best parking is Queens Plaza for $22 (validate ticket at the Club) or Central Station is 5 minutes walk.
We can't wait to work with you - please attend with an open and growth mindset!
You will discover what makes you a GREAT Leader! 
We also run this amazing program internally - contact us to find out more.
Check out our Website at www.leadershiphq.com.au or contact us at 1300 719 665
or contact us at 1300 719 665
Save This Event
When & Where

The Brisbane Club
241 Adelaide Street
Brisbane City, QLD 4000
Australia

Thursday, 5 October 2017 at 9:00 am

-

Friday, 6 October 2017 at 4:30 pm (AEST)
Add to my calendar
Organiser
LeadershipHQ & Sonia McDonald
Our Why is to build Great Leaders & Leadership. We are the leaders of Great Leadership. 
The amazing LeadershipHQ team have over 30 years experience in delivering high impact, brain friendly and empowering leadership programs and events. LeadeshipHQ partner with organisations in delivering leadership programs and coaching, cultural alignment and development, business strategy, leadership assessments and diagnostics and online programs and resources. Our tribe of experts are some of the best iN Australia.

They have worked with some of the Globe's top organisations and executive teams to create exciting new leadership approaches and programs. They have been responsible for inspiring leaders across the globe to believe in themselves and their leadership abilities. They have spoken across the globe on leadership and have inspired and coached 1000's!
Sonia McDonald CEO & Founder of LeadershipHQ's is also the tribe's key facilitator, thought leader, executive leadership coach to CEO's and Entrepreneurs and keynote speaker in the field of leadership development, neuroscience, change and strategy.  She is an expert in building great leadership and leaders across the globe. She is well known for her innovative and engaging approach to leadership, organisational development and neuroscience as it applies to leadership. 
LeadershipHQ's tribe present fun, engaging and practical programs – the kind where time passes before you know it, and you don't want these programs to end. Their programs and workshops are about change, growth and action.
You can find the LeadershipHQ team presenting at many formal and informal leadership events and conferences too around Australia.  
Find out more today how we can work with you at 1300 719 665 or info@LeadershipHQ.com.au
www.leadershiphq.com.au
www.soniamcdonald.com.au 
Human Resources Leadership Workshop