Description
Join us for a fascinating evening with Jonathan Kingdon, the pioneering Tanzanian-born evolutionary biologist whose groundbreaking research, writings in zoology, anthropology and biogeography, and extraordinarily drafted depictions of African mammals bridge science and art.
In "Island Africa. The Evolution of Africa's Rare Animals and Plants" (1990), he identified the African continent as an archipelago of ecological islands. "Lowly Origin, Where, When and Why Our Ancestors First Stood Up" (2003) was the first exploration of ecological and biogeographic determinants behind the adoption of bipedalism by the human lineage. His most recent publications are definitive, beautifully illustrated field guides to African mammals.
A frequent visitor to our shores, Kingdon has drawn extensively on Australian scholarship in his discussion of the primary dispersal of Homo sapiens across continents in "Self-Made Man" (1993).
Date: Monday 28 August 2017

Time: 5:45pm - complimentary welcome drink and viewing of `Australian Geographic Nature Photographer of the Year' exhibition. 6:30pm - talk followed by Q & A.

Cost: $20 General Admission, $18 Concession, $16 AM Members
---
BOOKINGS ESSENTIAL
---
Presented by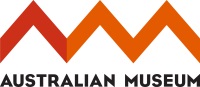 Supported by