HUMA Professional Learning Workshop for Allied Health in Schools
Description
HUMA WORKSHOP
This workshop is intented for speech pathologists (and psychologists) who are working in schools. The intention of the workshop is to develop the capacity for allied health and classroom teachers/wellbeing staff to work in collaboration to enhance the outcomes for children experiencing challenges in the English domain of the Vic Curriculum, within a Response to Intervention approach.
The main focus of the first workshop will be on the Diagnostic Assessment Tools in English (DATE), which are a suite of assessment tools to enable teachers to:
Gain additional diagnostic information about students' learning strengths and challenges in English

Plan for, and monitor the impact of, teaching and literacy interventions throughout the year

Monitor student progress in one or more modes of English throughout students' early literacy development.
This workshop will explore what the DATE tools are and how teachers can use them to support their work with students with speech, language and communication needs.
The first workshop will include:
Facilitated session on exploring the DATE e.g. the purpose of the individual tools, the scope of assessment, relationship of tool to other measures of speech, language and communication, implications of performance and relationship to the curriculum.

Building connections across speech pathology teams in Areas

A guide for teams to continue ongoing professional discussions back in their workplace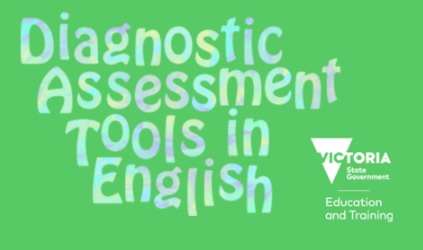 A further workshop is likely to be offered in Term 1-2, 2018 which will focus more on a framework for analysing the results of DATE assessments, after these have been completed in collaboration with classroom teachers.