Description
Join us for our very first 'Hub Talks' at Hub Anzac Square on Tuesday 24 September.
Hub Talks is a series to share skills and knowledge and meet other members. The event offers Hub members professional development opportunities so they can continue to upskill and grow their business.
This month we'll focus on Marketing and Branding, with a panel consisting of three Hub Anzac Square members and moderated by Community Lead Oliver Morgan.
How do you scale and grow your business through meaningful branding? What makes an authentic brand? And how do I get my business to this point? Bring your questions, as this will be one not to miss!
Visitors: you're welcome to join in on a tour of Hub Anzac Square after the event.
Meet your speakers: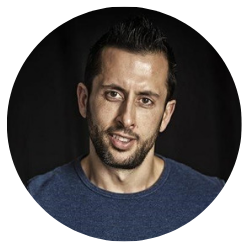 Luke Faccini - Founder/Chief Brand Storyteller at Byron to Bundy
Luke Faccini is founder and chief brand storyteller & do-Gooder at The Sponge. He was born and raised in Sydney, and now lives in Brisbane.
Since starting his professional brand design journey in 1999, he has helped thousands of people put their brands on the map. He foolheartedly started his own business right out of college and has learned what it takes to grow a business.
While beginning as a trained graphic designer, the entrepreneurial leap took him on a path of transformation. He experienced firsthand the impact that purpose and values have in business, and the connection to brand story.
Having had a purpose moment that transformed his outlook on business, in 2017 The Sponge obtained B Corp certification. Luke is a firm believer that business can and should be a force for good. His purpose is to "Help Good Businesses Become Better Brands." By all means necessary! Including a book, online program and growing the Byron to Bundy good business community.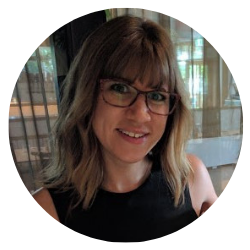 Meghan Bulmer - Sales Manager Aus/NZ at Alamy
Meghan Bulmer is an Experienced Senior Account Manager with a demonstrated history of working within the photography industry. She's skilled in Sales, Contract Negotiation, Business Development and Image Copyright. With 12 years working at Alamy, she migrated from the UK in 2011 and spearheaded the direct operations in Australia. This resulted in significant growth in the region and warranted the sales team to grow from 1 to 5.
Alamy offer an unedited library of over 170 million images; you'll find the most diverse collection that's brimming with high quality, unique and authentic imagery.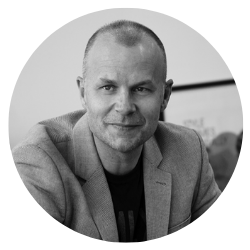 Wes Shaw - Creative Director/Principal at DesignSuite
Wes Shaw is inspired and driven to help create brands for people and organisations with great ideas and visions of the future. As the team leader of a boutique branding and creative agency, he understands the importance of communication, authenticity and relevance. It's a blend of commitment, creative vision, strategic knowledge, team leadership and passion – built up over 25 years in the industry – that enables Wes to help organisations and people bring their brands to life, for sustainable growth and to form stronger connections with their audiences.