Description
Join us for 'Hub Talks' on Tuesday 30th of April – a series to share skills and knowledge, and meet other members.
Hub Talks offers members professional development opportunities so they can continue to upskill and grow their business.
This month we'll focus on Business Growth, with a panel consisting of four Hub Collins Street members and a special guest from Ribit which will be moderated by Clubhouse Manager, Julia Ikonomou.
We'll be discussing how to attract & retain talent, how to manage people and culture, tools to support a scaling business and tools for collaboration.
We encourage members and guests to bring along your questions, as this will be one not to miss!
Where: Hub Collins Street Cafe, Level 3, 162 Collins Street, Melbourne
When: Tuesday 30th April 4pm to 5pm
This month's speakers

Richard Ham - Founder and Chief Executive Officer, FM Clarity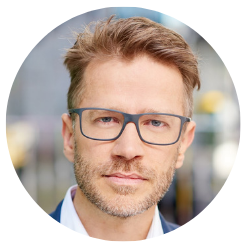 FMClarity has a single mission: to create simple, yet powerful, intuitive software that makes the job of managing facilities and compliance dramatically easier than anything else in the market. Basically to make it easier for FMs!
Richard has an extensive background in property, both academically with a Masters in Property as well as ~20 years in commercial property management, including tier 1 organisations such as JLL and PwC. His core focus now is on creating simple and intuitive solutions to the problems he personally faced when managing commercial property. This acute awareness of the inefficiency, lack of transparency and risks accepted by property professionals was a big driver for Richard in leaving the secure fold of corporate property. He clearly relishes a challenge (evidenced by his pastime of climbing up cliffs), and has applied his in-depth knowledge of technology, accounting and the property management sector, to bring to fruition FMClarity, which has already begun to revolutionise the way the property and facility management sector does business.
Want to know more about FM Clarity? View more information on the website here.

Joey Cane - Head of Sales, Nobly POS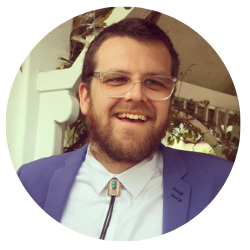 Nobly's mission is to empower business owners with smart, reliable, and user-friendly technology which they love, and which enables them to delight their customers.
Nobly is a tablet POS and Management Software for small and medium-sized merchants from the hospitality industry: restauranteurs, bar, and coffee shop owners. We help hospitality businesses make informed decisions about their company by providing them with new and intelligent technology.
With a fast-growing international team of over 70 with offices in London, Austin, Montevideo, and most recently, here in Melbourne, Nobly has doubled in size over the past 12 months and is on track to continue this solid growth.
Joey is the Head of Sales at Nobly and is focused on ensuring the Nobly sales team are engaged and high performing, and to promote Nobly in Australia, New Zealand and Asia by ensuring exponential customer acquisition that is inline with strategic initiatives.
Want to know more about Nobly? View more information on the website here.

Will Ivens - Director, Reach Recruitment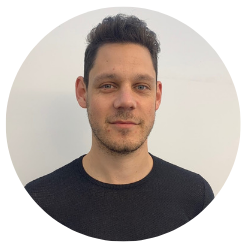 Reach Recruitment is a boutique recruitment agency that concentrates on rare and highly sought-after IT skillsets in the areas of technology stack, enterprise planning, cloud computing, digital development, and software development across Permanent and Contract employment.
Will is a passionate entrepreneur, tech aficionado, and soccer enthusiast. He founded Reach Recruitment in January 2018 after finding a gap in the Australian IT industry for talent-centric recruiting. He has an extensive background in recruitment, particularly in Microsoft Dynamics, sales, and customer service.
Want to know more about Reach Recruitment? View more information on the website here.
Ben Jones - Director of Customer Success, Mobi2go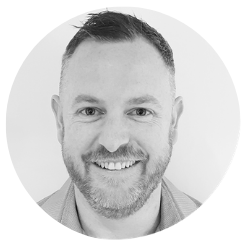 Mobi2Go is an online and mobile ordering system for restaurants and hospitality businesses worldwide. Designed to increase revenue, reduce in-store wait time, gain brand loyalty, and improve overall customer experience, Mobi2Go seamlessly integrates with your current brand, website, and operating system. After a quick and easy setup, your customer can order online, download your white-labelled app, or order on Facebook with our social media integration.
Ben is the Director of Customer Success at Mobi2Go – He is responsible for leading the teams that onboard, support and provide ongoing account management to Mobi2Go's customers. Ben has lived and breathed the customer space across multiple industries and varying sizes (from large corporate through to start-ups) and is passionate about building out teams that can provide experiences that "wow" customers. He joined Mobi2Go in November to build out a business that could scale effectively and at pace.
Want to know more about Mobi2go? View more information on the website here.
Guest Speaker: Sanjana Alex - Melbourne Ambassador, Ribit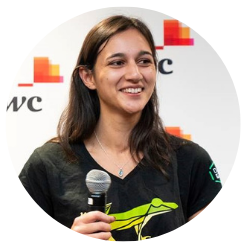 Ribit is Australia's leading job matching platform for tertiary students. We're a not for profit organisation run out of CSIRO's Data61. We connect startups around Australia to student talent.
Ribit makes it easy to discover, meet and employ students from across all Australian universities, removing the cost and hassle associated with recruitment and advertising across multiple campuses and faculties. Over the last three years, Ribit has matched thousands of students to job opportunities in our fast-growing community-spanning 30,000 students, 2,500 businesses and 40+ tertiary institutions. By posting on Ribit, businesses can instantly access tens of thousands of Australia's most talented and motivated students, ready to work in innovative businesses.
Sanjana is Ribit's Melbourne Ambassador. A recent graduate from ANU, Sanjana studied a Bachelor of Science and Bachelor of Design Arts and is now helping students kick start their career in an area they are passionate about.
Want to know more about Ribit? View more information on the website here.
Omer Molad - Co-Founder & CEO, Vervoe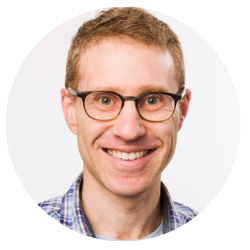 Omer is the co-founder and CEO of Vervoe, a skill testing platform that helps companies of all sizes hire the very best by focusing on who can do the job, not who looks good on paper. Vervoe can test candidates for any skill, and auto-grade their responses.
Vervoe's machine learning models automatically grade candidates responses to dynamic tasks, including free text, documents and spreadsheets, video and coding, even if they don't have pre-determined right or wrong answers,
Vervoe is helping major companies reach their potential by investing in data-driven talent management processes, including Kforce, EY, MYOB, Allegis, Australia Post, Orica, Pro REA, Naspers, Recruit Holdings, RMIT, University of Utah and Medibank.
Want to know more about Vervoe? View more information on the website here.
About Hub Australia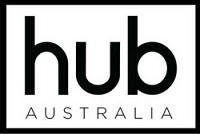 Hub Australia is a coworking community for growing businesses in Australia, providing premium workspaces, business networks and member services.