Description
This workshop will cover the expectations that markers have of "A" range creative writing, and focus on practical tips for achieving writing of that quality.
There will be a focus on insights into the form, structure, techniques, types of story ideas, creation of an authorial "voice", sentence and paragraph variation, tips for characterisation, the need for authenticity, crafting dialogue and other key elements that will improve imaginative writing.
Maruti Lyons is an experienced English teacher at Tempe High School and HSC marker who has received a National Excellence in Teaching Award, and District Superintendent's Education Week award for his commitment to quality teaching.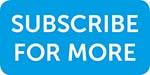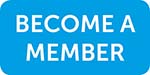 Photo and video consent information.
Inner West Council is strongly committed to ensuring people with a disability have equal opportunity to take part in local activities and have fair access to Council and community programs, services and resources. All Inner West library branches have step free entry, though please note there is no accessible toilet at Stanmore Library.