Description
Presented by Head Teacher of English at Tempe High School Wafa Taoube, this HSC lecture will explore the different types of discovery with particular reference to the rubric; show you how to turn rubric statements into 'useable' topic sentences for essays and short answers; show how to respond to unseen texts in Section 1 of the Discovery Exam; demonstrate how to deconstruct questions – short answer and essay; offer different ways of structuring essays, and; provide examples of responses.
Wafa Taoube, Head Teacher English at Tempe High School, is a highly experienced teacher of senior English courses, and a HSC marker in Advanced and Extension 1. She has also presented at the UNSW English conference on HSC and Prelim Courses, as well as written publications and programmes for the HSC Advanced Course, and the Board of Studies.
For students in years 11-12.
Refreshments will be served.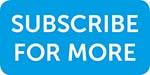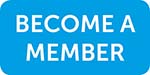 Photo and video consent information.
Inner West Council is strongly committed to ensuring people with a disability have equal opportunity to take part in local activities and have fair access to Council and community programs, services and resources. All Marrickville Library branches have step free entry, though please note there is no accessible toilet at Stanmore Library.