To all students who are/will be enrolled in HSC Physics and HSC Chemistry. Sign up today for our free online lesson.
About this event
Thinking of acing your HSC exams, join the Physics and Chemistry preparation holiday classes now.
We specialize in offering HSC Physics and Chemistry tuition in New South Wales, Australia. We are presently offering HSC students free online Physics and Chemistry tuition. These tutoring sessions are provided through Zoom.
This is a two-day trial class lasting two hours each subject per day for a total of four hours per subject.
All materials are available on the day, and you can choose whether or not to begin the paid weekly session when school begins.
Please ensure that you are available on the following days and times:
It will be an excellent opportunity to prepare for the new year by studying the content before it is even taught in school. This will help you grasp the subject and motivate you to spend more time studying exam questions, preparing for examinations, and achieving good results!
Free Classes: 6 January and 7 January 2022
Revision Classes: 17 to 21 January 2022
Year 12
Physics (9 am - 11 am)
Chemistry (12 noon - 2 pm)
Year 11
Physics (5 pm -7 pm)
Chemistry (3pm - 5 pm)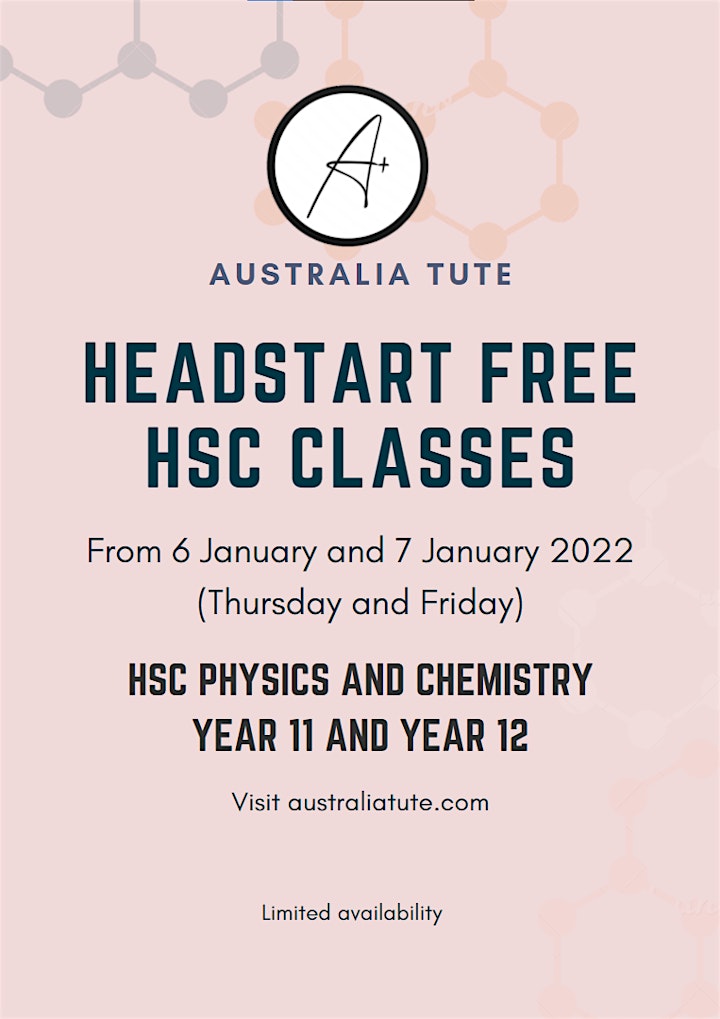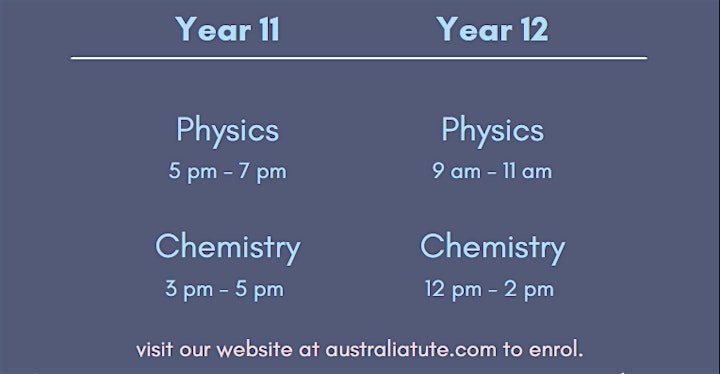 About us
We specialised in providing Physics and Chemistry tutoring for HSC students. We are currently providing free online tutoring for Physics and Chemistry to HSC students. These tutoring services are conducted via Zoom. We keep our fees affordable and simple at a flat rate of $25/ hour while maintaining a stellar track record of 100% band 5 and 6 across the years.
Details of our head-start programme
Our head-start program will be held on weekdays for a total of 5 days. We'll go over the topics that will be covered in class.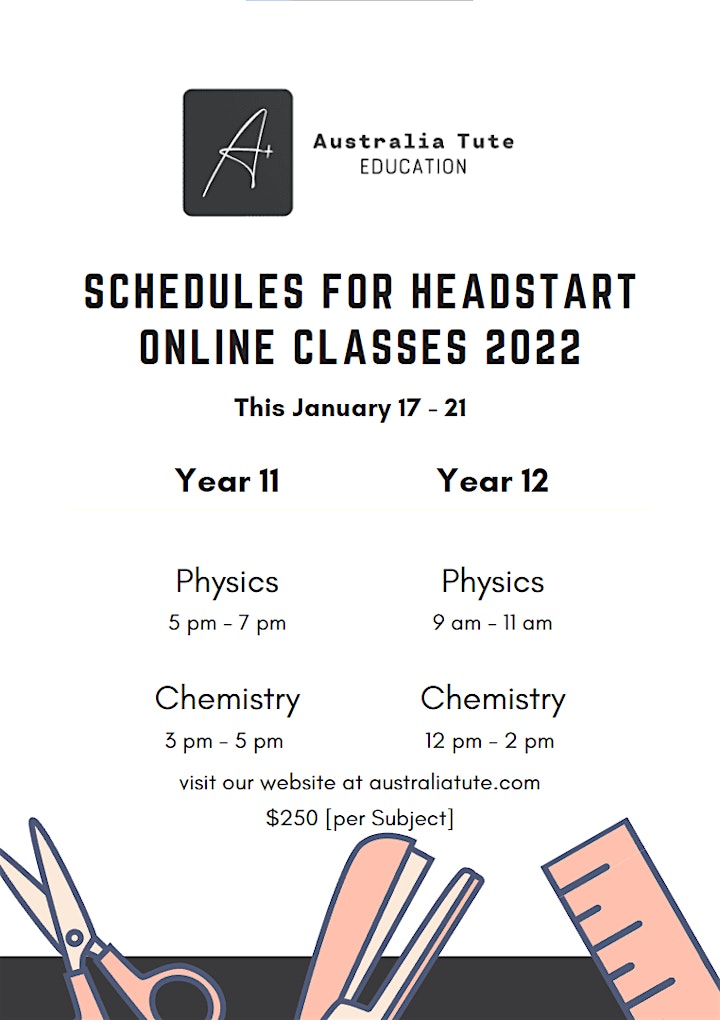 Terms and Conditions
To be eligible to enrol, you will have to be in your year 11 and year 12 when the school commences.
You may only enrol in either the Year 11 or the Year 12 classes, but not both (ie. you may enrol in Year 11 Chemistry and Year 11 Physics).
Incomplete application form will be rejected.
Applications are subject to modifications.
We hope to see you soon!
Australia Tute
australiatute.com
Organizer of HSC Chemistry and HSC Physics Kick-starter