Description
The HR Talent Community (Melbourne)
the fresh face of HR
http://hrtalentcommunity.wordpress.com
To register for the HR Talent Community Xmas event on Tue 17 December
PLEASE REGISTER AT
https://www.eventbrite.com.au/e/hr-talent-community-xmas-celebration-tickets-9524462925
DO NOT REGISTER HERE

If you have already registered, we will email you by COB 28.11.2013 to help you transfer your ticket.
Join us for our Italian Aperitif evening on Tuesday 17 December
https://www.eventbrite.com.au/e/hr-talent-community-xmas-celebration-tickets-9524462925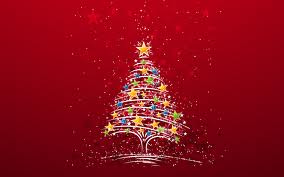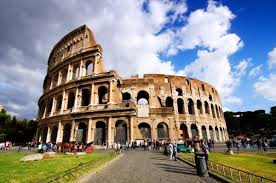 HRTC events may be free, but we know your time isn't.

In just 12 months, we have drawn over 1,200 professionals to our digital network FROM ACROSS THE WORLD and consistently draw 60+ business leaders to our monthly gatherings.
These people come from a wide demographic - HR specialists, people leaders, thought leaders and game changers. All career levels and specialisations are represented.
The typical attendee is an innovative, ambitious and relationships focused mid-senior career professional, who is of course involved in or interested in innovative approaches to HR and leadership. They are called "workplace futurists."
Students, graduates & early career professionals are also very welcome, as are those exploring a career in HR, leadership and general management.
Events are FREE but places are LIMITED - registraion is a MUST.
About the HR Talent Community (HRTC)
The HR Talent Community connects virtually on Linked In through the group "Human Resources Melbourne" and "meets up" on the third Tuesday of the month.
Come and see why this is Melbourne's most innovative group for HR specialists & people leaders.
What makes us different? More importantly, why should you attend?
Have you ever been to a networking event where you didn't know anyone? Where everyone had someone to talk to but you? Or where you were rail-roaded by someone chatting fervently about themselves?
Of course you have.
That's why the HRTC was created, to remove the anxiety and (pls forgive the language) the "bs" from networking. This is a relationships focused (not hard sell) environment where you can relax and truly be yourself.
Come as you are - all students, graduates and professionals interested in people management and leadership are welcome.

That's right. Everyone.

The year that was - 2013

April
Andrew Douglas, Director M+K Lawyers
What HR is doing wrong and what they need to do to fix it
May
Anoushka Gungadin, Managing Partner Australia & NZ - Machwurth Team International
Discover your managerial and leadership DNA
June
Andre Obradovic, senior Australian business leader, Founder at Which Path
What the C-suite REALLY NEES from HR
July
Steve Pell, CEO Intrascope Analytics and Alex Hagan, Founder & Principal Consultant, Kienco
So what is this thing called Big Data?
August
Elise Morris, People Director, iSelect
Brave New HR at iSelect
September
Kathryn Franklin, Senior Advisor Net Balance, Clare Desira, National Manager Employee Volunteering NAB, Simone Clarke, General Manager Employee Sustainability Telstra
The connection between sustainability, leadership and HR
October
Brian Donovan, Owner Donovan Leadership
Influencing and leading the people around you
November
Vanessa Wiltshire Founder and Director HR Talent Community
Building Competitive Advantage through Social Media
December
Christmas Celebration
Organiser of HR Talent Community (Melb)