Sales Have Ended
Ticket sales have ended
Click below to be added to a wait list.
Sales Have Ended
Ticket sales have ended
Click below to be added to a wait list.
Description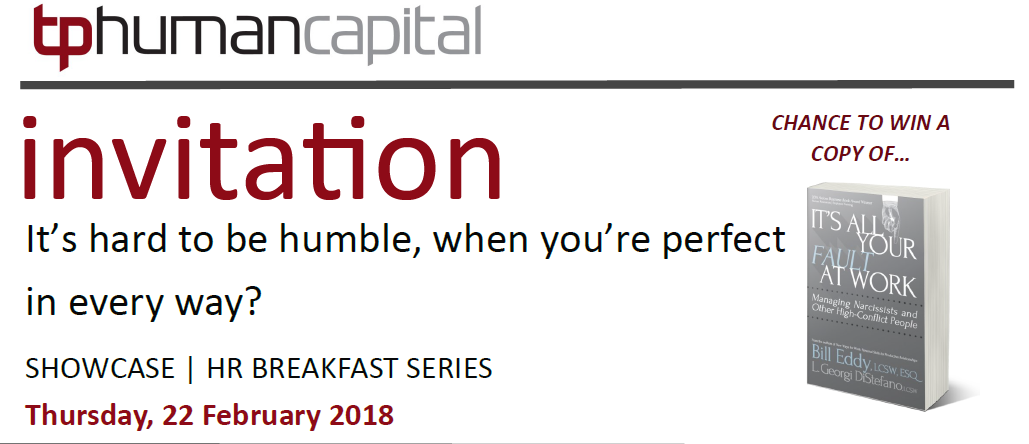 Do you know someone who suffers from the "Lake Wobegon effect" – a general observation that they are better than they really are. This term comes from a fictional town created by Garrison Keillor where "all the women are strong, all the men are good looking, and all the children are above average", and is used in modern psychology to describe a tendency to overestimate our own achievements and capabilities in relation to others.
It's difficult to work with people who suffer from this self-enhancement bias, a central aspect of narcissism, as they appear to have little to no self-awareness or any inclination of changing.

Using real life scenarios played out before your own eyes, Brian and Scott will provide you with some practical strategies to not only deal with people who believe that they are better than the rest of us, but also provide you with some personal reflective activities to ensure that you don't personally succumb to the "Lake Wobegon Effect"
Don't be the one who misses out on the first HR Breakfast for 2018.
"Oh lord it's hard to be humble, when your perfect in every way.
I can't wait to look in the mirror, I get better looking each day
To know me is to love me, I must be a hell of a man.
Oh lord it's hard to be humble, but I'm doing the best that I can.
BREAKFAST SESSION
Thursday, 22 February
7.30am—9.00am
(Arrive 7.00am for 7.30am start)
*Complimentary car parking spaces are available for conference guests