Description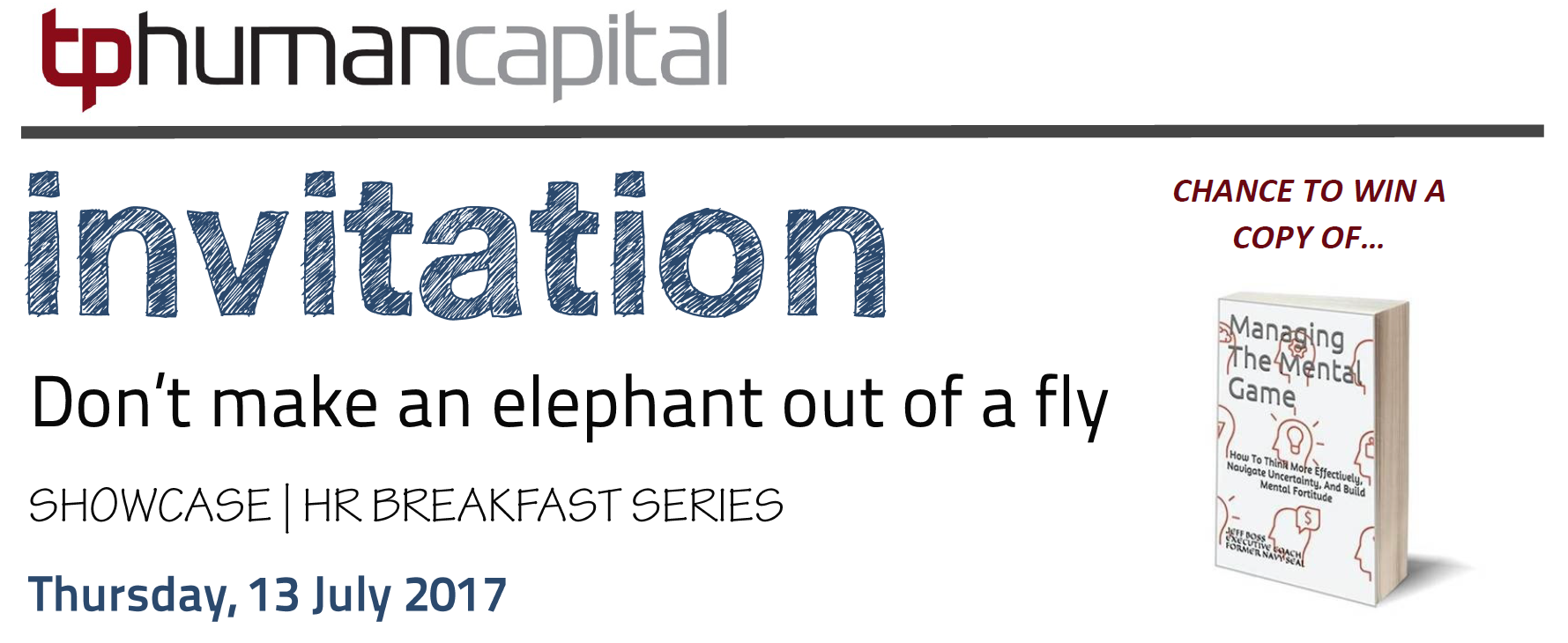 ---
Picture this - Its 3:30 on a Friday afternoon and your manager walks by and askes to see you in their office in 10 minutes? What's going through your head? Surely it's a promotion…this is the only reason why we get called into the manager's office isn't it?
In reality it's more likely that you will start that cycle of doubt, concern and fear. Stress levels will rise and by the time you get into the boss's office you have already created a whole array of different scenarios and most of them are all negative.
It's natural that in the absence of information we tend to insert our own reality and essentially we end up making an elephant out of a fly.
Join Brian, David and Scott on Thursday the 13th July to uncover the reasons behind this biological and psychological response and to gain valuable insights into what you can do to manage workplace uncertainty in a positive and productive manner.
BREAKFAST SESSION
Thursday, 13 July 2017
7.30am—9.00am
(Arrive 7.00am for 7.30am start)