How will we support and value the profession? : Responses to Gonski 2.0 from research, policy and practice

Tuesday, 18 September 2018 from 5:00 pm to 7:00 pm (AEST)
Event Details
How will we support and value the profession?: Responses to Gonski 2.0 from research,  policy and practice
Presenters: Adrian Piccoli in conversation with Kathy Deacon (Centre for Professional Learning - NSW Teachers Federation), Dr Tracy Durksen (UNSW), Michelle Hostrup (Principal, Daceyville Public School), Dr Tony Loughland (UNSW),  
Date: 18 September 2018
Location: Chemical Sciences M17 Lecture Theatre, follow this link to map.
Times: 5:00 - 7.00pm
RSVP: Required
The recent release of the ambitious Review to Achieve Educational Excellence in Australian Schools ("Gonski 2.0") report contains recommendations for reforming Australian education. In this session, experts respond to these recommendations with their ideas for implementation around the issues of support for teachers, professional learning and retention of high quality educators in the profession.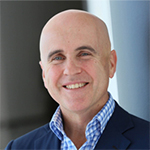 Adrian Piccoli served as a Member of NSW Parliament for 19 years and as the NSW Minister for Education for 6 years from 2011 until 2017. Adrian is widely respected by the Australian education sector. He led the political campaign to reform school funding in Australia. He has strengthened and enhanced the teaching profession in NSW through his "Great Teaching Inspired Learning" reforms and has consistently championed a greater focus on the learning needs of disadvantaged children particularly those living in rural and remote Australia. In 2017 Mr Piccoli was made a Professor of Practice in the School of Education at UNSW and has also been made a Fellow of the Australian Council for Educational Leaders. Mr Piccoli is currently the Director of UNSW's Gonski Institute for Education.

Kathy Deacon is currently the NSW Teachers Federation's Director of the Centre for Professional Learning (CPL). Kathy was the Principal of Villawood East Public School in south western Sydney 2010 - 2013 and was a NSW Teachers Federation State Councillor and one of the four Vice Presidents of the Federation. Kathy was an Officer of the NSW Teachers Federation from 2004 - 2009 working as a City Organiser, Membership and Training Officer and the Public Education Campaign Coordinator. Prior to becoming an Officer of the Federation, Kathy was a Vice President of the Federation and a member of the Executive whilst Principal of Canterbury Public School. Kathy has extensive knowledge and experience in curriculum and professional matters and was previously the Federation representative on the NSW Board of Studies. She has contributed to the formulation and advocacy of Federation policies to promote and defend excellence and equity in public education.

Dr Tracy Durksen joined the School of Education in 2016 as a Vice Chancellor's Postdoctoral Research Fellow in the Educational Psychology Research Group. Her research focuses on professional learning and teachers' interpersonal skills, motivation, and engagement. Her program of research includes studying the use of situational judgement tests as a method that can help assess and promote the development of non-academic attributes (such as empathy and adaptability) of prospective and novice teachers. In 2015, she completed her PhD in Educational Psychology at the University of Alberta (Canada) with a three-study dissertation on teacher motivation and professional learning. Leading up to her PhD program, she completed a Bachelor of Arts (Hons) in Psychology, a post-degree Bachelor of Education, and a Master of Arts in Educational Psychology. Prior to her Master of Arts program, Tracy worked as a primary school teacher.

Michelle Hostrup is the Principal of Daceyville Public School. Michelle has been a teacher and school leader in London and Sydney for over 15 years, working in a range of primary and special education settings. She is committed to leading school improvement through contextualised, long term professional learning programs. Michelle has worked in the NSW Department of Education's Futures Learning unit to develop resources and professional learning to support teachers across the state in implementing future-focused teaching and learning. She is passionate about engaging teachers in sustainable innovation and quality teaching practices.

Tony Loughland is a Senior Lecturer and Academic Director of Professional Experience in the School of Education at the University of New South Wales. Prior to this appointment he was the Director of Professional Experience in the Faculty of Education and Social Work at the University of Sydney. His research interests lie in teacher professional learning. He is currently engaged in two projects that are interrogating the concept of teacher collective efficacy with emerging leaders as well as within the context of entrepreneurial education.

When & Where

UNSW Sydney
Chemical Sciences, M17 UNSW
Kensington
Sydney, NSW 2052
Australia

Tuesday, 18 September 2018 from 5:00 pm to 7:00 pm (AEST)
Add to my calendar