How will we equip every student to grow and succeed in a changing world? :...
Description
How will we equip every student to grow and succeed in a changing world? : Responses to Gonski 2.0 from research, policy and practice
Presenters: Prof Chris Davison, Dr Karen Maras, Robert Randall and Lyndall Foster

Date: 14 August 2018
Times: 5 - 7pm
Where: Chemical Sciences M17 Lecture Theatre, follow this link to map.
RSVP: Required
The recent release of the ambitious Review to Achieve Educational Excellence in Australian Schools ("Gonski 2.0") report contains recommendations for reforming Australian education. In this session, experts respond to these recommendations with their ideas for implementation that will increase equity and opportunity in the Australian education system, particularly around the issues of curriculum, pedagogy and assessment.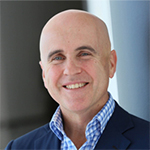 Adrian Piccoli served as a Member of NSW Parliament for 19 years and as the NSW Minister for Education for 6 years from 2011 until 2017. Adrian is widely respected by the Australian education sector. He led the political campaign to reform school funding in Australia. He has strengthened and enhanced the teaching profession in NSW through his "Great Teaching Inspired Learning" reforms and has consistently championed a greater focus on the learning needs of disadvantaged children particularly those living in rural and remote Australia. In 2017 Mr Piccoli was made a Professor of Practice in the School of Education at UNSW and has also been made a Fellow of the Australian Council for Educational Leaders. Mr Piccoli is currently the Director of UNSW's Gonski Institute for Education.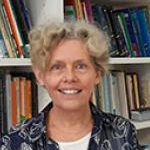 Professor Chris Davison, a specialist in language education and school-based assessment, is Professor of Education and Head of the School of Education, University of New South Wales (UNSW). Before her appointment to UNSW, Chris was Associate Dean (Research) in the Faculty of Education at University of Hong Kong. She has worked in teacher education, including at Melbourne and La Trobe University, for over 30 years, and before that, as an English and ESL teacher and consultant in primary and secondary schools, English language centres and the adult and community education sector in Australia and overseas. Chris is the recipient of a number of awards, most recently for Outstanding Contributions to Teacher Education and to TESOL, awarded by the Australian Council of Deans of Education in 2016, and the Ralph Rawlinson Award 2017 for Outstanding Contributions to the Education of Students with Disadvantage at the International Level.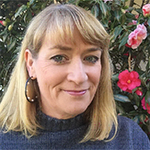 Dr Karen Maras is a Senior Lecturer in the School of Education at UNSW. As a specialist in Visual Arts education she is Convenor of the Visual Arts, Digital Media and Design Education Program, and the Deputy Head of School - Learning and Teaching. Karen's research investigates the ontological bases of students' critical reasoning in art. A key focus of this work is the roles language and belief play in the practicalities of knowledge construction and learning in art. Karen's contributions to pre-service Visual Arts teacher preparation are also grounded in her experience in secondary visual arts teaching, leadership in curriculum, examination and policy development at state level.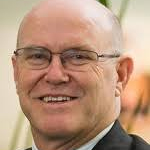 Robert Randall has been Chief Executive Officer of the Australian Curriculum, Assessment and Reporting Authority (ACARA) since November 2012. He has worked at ACARA since 2009 and was previously Deputy CEO and General Manager, Curriculum, of ACARA. In the lead-up to the establishment of ACARA, Robert was General Manager of the Interim National Curriculum Board. Robert began his career as a teacher of mathematics in Perth before holding a range of positions within and beyond schools in Western Australia. In 1996 Robert was appointed Director, Curriculum, with the NSW Board of Studies, and in 2001 took up the position of Director of Curriculum K–12 with the NSW Department of Education and Training.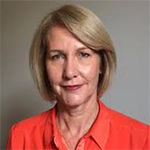 Lyndall Foster is the Executive Director Curriculum Standards at NSW Education Standards Authority. She previously held the position of Leader, National Literacy and Numeracy Learning Progressions at ACARA, where she also held the position of Senior Manager, Curriculum. While at ACARA, Lyndall led and delivered strategic curriculum outcomes, including responsibilities for parts of the Review of the Australian Curriculum, senior secondary development, monitoring and evaluation, and general capabilities research and development. Previously, Lyndall led the Teaching Services Division at the NSW Department of Education's Curriculum and Learning Innovation Centre, and held various curriculum roles at the Department and the Board of Studies NSW. Lyndall has taught in a range of urban and rural schools in NSW.