Sales Have Ended
Registrations are closed
Thanks for committing to come to the event. You will need to be double vaccinated to attend this event.
Sales Have Ended
Registrations are closed
Thanks for committing to come to the event. You will need to be double vaccinated to attend this event.
We are offering VISA 186 Permanent Residencies to those who qualify. Come see if you qualify, limited nominations available.
About this event
Is your VISA is expiring?
If your VISA is expiring? or you are on a Temporary Graduate 485 and you have great English, Communication and have a relevant Degree you need to come this event.
Do you Want Permanent Residency?
Have you been bouncing from one VISA to another and still can't get Permanent Residency, then you need to come to this Event.
Is your VISA situation giving you Anxiety?
Do you constantly have anxiety about your VISA status and don't have a guarantee nomination, then you need to come to this event.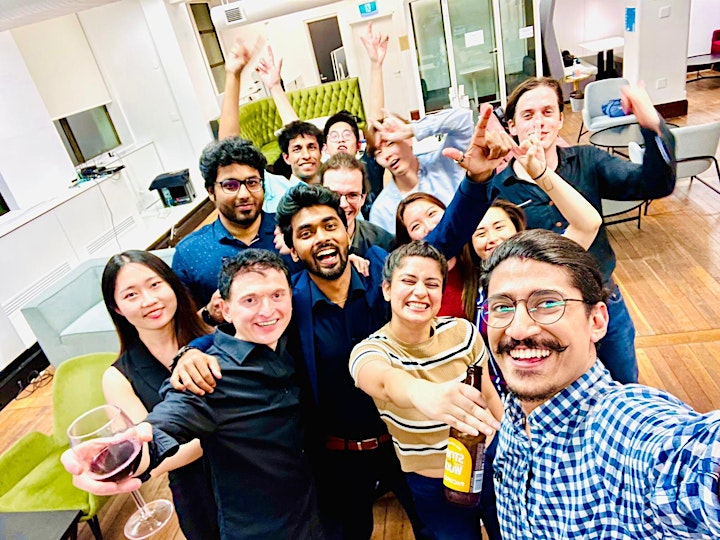 Who we are?
We are a leading AI &Technology placement company that is always in need for more highly skilled people in Australia.
How we can help
We have been helping people from all over the world for the past 10 years that have a relevant degrees that have been struggling to get work that gives them a PR option.
So, what is the catch?
There is no catch, no cost, all you need is commitment, good English and a load of motivation and we can help you secure work and the opportunity to qualify for 186 Nomination with us.
What will I learn from this Event?
We will give you an insiders look at the industry and show you why you are struggling to break into the Australia's job market.
We will reviw your VISA situation, your skills, your education and work out a program at no cost for you individually.
If you pass certain criteria, we will offer you a limited position to work with our clients and be trained to be the best in your field.
We will then get you in into the market place and on a pathway to PR with us.
Testimonials
"I came to Australia in [2018] for my [Masters in Business Analytics] and for 3 years I've done casual jobs and side hustles. I thought I had had enough and was committed to bring positive change in my career by quitting my work and running this program full-time. In 8 intensive weeks, we felt joy, anger, anticipation and relief among a roller-coaster of emotion and it all turned out to be totally worth it. I'm okay with being jobless for 8-10 weeks to get somewhere that I can have more direction. Now I am a 4 year experienced Business Analyst with an express PR Visa 186 sponsored by AI Talent. If you are as motivated as I am, enrol in the program now. "
"I'm in Australia since the last [5] years. After completing my [Masters in Business Analytics] in [2018] I found a job in [Accenture] in [Melbourne]. Working there for 2 years, I realized that I'm just gonna have to apply for my own PR and work something out through the point system. But the chances are very sleek, and I was ready to get a change of experience in my resume. As soon as I heard about AI Talent's "Pathway to PR" program, I thought it was the perfect opportunity to commit myself to finding a job in my field of choice and not worry about the future of my PR status. I can focus on my work while the hardworking people at AI Talent sort out my pathway to PR. It's been a great journey and I've been pushed to my limits. If you are ready to push yourself to your limits, enrol in the program now."
"In my [6] years in Australia I've never met anyone as passionate about my own career as AI Talent Not even myself! I am a "2020 graduate" [in a funny tone] of the PR Pathway program and I can tell you that if you are planning to join this program then it is going to be THE MOST challenging 8 weeks of your life. You will really need to have a trusting and adaptive attitude towards your tasks throughout your course and it WILL all be worth it in the end. I've worked with AI Australia for 1 year before getting sponsored by AI Talent under Visa 186. I highly recommend you to take this leap of faith for your own good. "
"I came to Australia in [2017] and for 2 years after I completed my Masters, I struggled to find my first break. Finding your first break can be hard, but folks at AI Talent have GOT YOUR BACK! This program is for many kinds of people but it is in my opinion the most essential help for those of you looking for a strong reference. With real and intensive industry experience and reference from the Director himself, your chances of getting to the interview process will increase dramatically. I'm now contracting full-time as a Business Analyst in the market since [2018]. I really recommend you to try out this program."
COVID SAFE VENUE
You must show proof if double vaccination to attend this event.