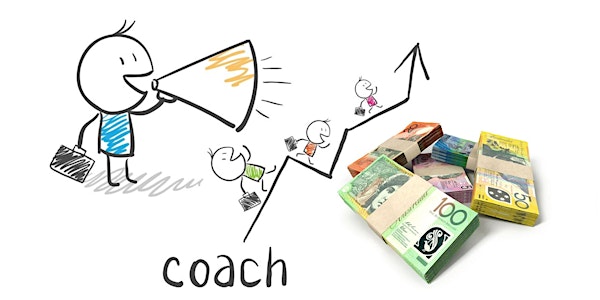 How To Write Successful Grant Applications - FREE Zoom Webinars
Sales Have Ended
Registrations are closed
Sorry, all seats are filled for this workshop. Please check for upcoming workshop dates.
There is a proven process for producing successful grant applications. In this webinar we will show you our strategy for more grant funding.
About this event
Need Help Getting A Grant?
There is a proven process for producing successful grant applications. In this webinar we will show you how to prepare your vision as an elevator pitch and then how to expand this to construct and write a persuasive short story about your project.
The story explains the benefits of the project, creates empathy and convinces people to partner in your project. We will step through the entire grants process, beginning with the initial idea and progressing right through to how to supercharge the acquittal.
Over the last 40 years, we have gained funding for scores of our own community benefit projects with 100% success and helped many others with their grant applications. (I have had 4 grants approved in the last 10 days). In this webinar, we explain how to develop a pitch and strategy that will gain the funds needed to proceed with your projects.
This webinar is not just about the paperwork process of filling out forms. It's about how to communicate your vision in a way that engages and excites the person who is reviewing your application. We cover all aspects of the grants process from the original idea through to the acquittal.
There are millions of dollars of grant funding available for businesses and not-for-profits.
You are welcome to login early and/or stay on after the webinar to discuss your project.
If you miss the meeting, you can watch a video version of the webinar on our educator resources page. www.resiliencetoolkit.com.au
Looking for cost effective One-on-One Mentoring? http://grantsworkshops.com.au
Visions and ideas can be shared through story. All Movies and TV shows are stories. Emotion and Empathy are generated through story.
The way your story in the grant application is constructed, is critical in being able to explain your vision to yourself, your team and the potential funding organisation.
- Story Beats Statistics Every Time
"This workshop was fantastic. Fortunately, we had a one on one with Trevor and Annie which made it even more amazing.
We learnt to look at grant writing from a different angle and how it would improve our future applications. The session was very informative and Trevor and Annie made us feel very heard and welcome to the session.
Very much appreciated! Would highly recommend anyone who is interested in applications for grants to attend any workshops that are available with Trevor and Annie". - Sporting Club Secretary - Regional Queensland