Event Information
Refund policy
Refunds up to 1 day before event
Eventbrite's fee is nonrefundable.
Learn how to get screened IN by the Applicant Tracking System and what Recruiters are REALLY looking for
About this event
Do you want your resumé to get noticed by recruiters and hiring managers, land the job you'll love and create a career that's satisfying and rewarding?
Get set for career success with Jane Jackson, top Career Coach, author of Navigating Career Crossroads (#1 Amazon best seller), LinkedIn Top Voice and host of YOUR CAREER Podcast
Each month Jane focuses on an essential aspect of your job search. You'll learn exactly what you must do to land your next job, handle the challenges in your workplace, or secure the promotion you deserve.
14th June 2021: How to Optimise your Resumé to Get Screened IN and How to Work with Recruiters
In this coaching session you will learn:
1. What you MUST DO to ensure that your Resumé gets SCREENED IN by the robots [Applicant Tracking System]
2. How to work with recruiters
3. What recruiters are REALLY looking for when they meet you
There will be plenty of time for your questions too - don't leave your job search to chance. Prepare yourself well and ensure your career success.
REGISTER NOW for this important coaching session!
Here's a short video with one quick resumé tip that will give you a sample of Jane's coaching style ...
Is this you?
⭐️ You need career clarity to make those important decisions that will affect the next step in your career
⭐️ You need to build the confidence to take action and gain control of your career
⭐️ Your resumé is not generating interest from recruiters and hiring managers
⭐️ You are frustrated when working with recruiters
⭐️ You are confused about how to create a powerful LinkedIn profile
⭐️ You don't know how to LEVERAGE LinkedIn to progress in your career
⭐️ You are worried about the job interview preparation or networking process
⭐️ You just can't get into the right mindset to get what needs to get done, DONE!
Then join one, or all, of Jane's career coaching calls and get clear on what you must do to reach your career goals.
During every session Jane covers a special topic for 30 minutes and then provides 30 minutes of Q&A so you can ask your questions.
Join the next coaching call and get set for career success!
Register for one, or more sessions to ensure you receive the support you need each month.
If you have any questions, please email jane@janejacksoncoach.com
Register now!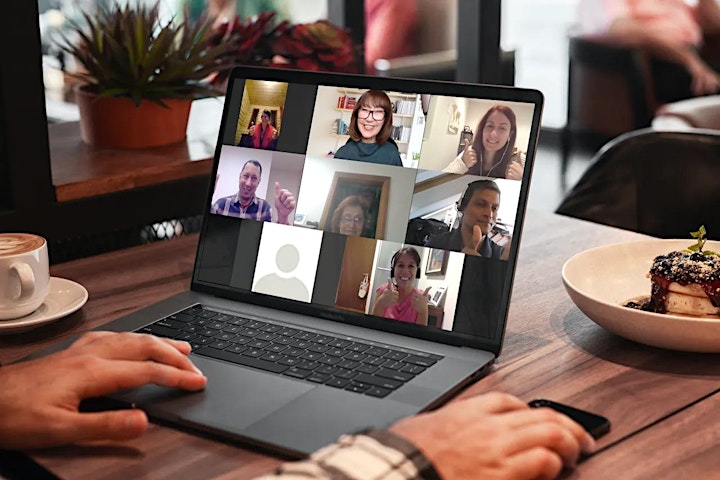 Watch out for all of Jane's valuable coaching sessions and gain the confidence and the clarity to take positive action and make your goals a REALITY.
Get your mojo back, feel confident and land the job you'll LOVE!
Jane Jackson's online group coaching sessions focus on what you need to succeed and are not marketing webinars.
Jane is dedicated to making careers guidance accessible and affordable to all who want support - she does not try to up-sell you anything - this is why her coaching sessions are not free but are VERY affordable.
If you are serious about taking control of your career, a small investment to your success is sensible.
Jane is a top career coach and dedicated to supporting you in your career.
Jane is an award winning career coach and mentor, LinkedIn Top Voice 2020, author of #1 BestSeller, Navigating Career Crossroads and host of YOUR CAREER Podcast (voted top 7 Career Podcast by news.com.au).
[If you would like one-on-one coaching, each 60 minute session is A$580 + GST and can be booked at www.janejacksoncoach.com]

Jane is dedicated to helping you to create the career that will make you happy and feel fulfilled. Below are testimonials from some of Jane's clients and a video of her book launch for Navigating Career Crossroads - "How to Thrive When Changing Direction". Join Jane's coaching sessions each month to land the job you'll love!
TESTIMONIALS ⭐️⭐️⭐️⭐️⭐️
⭐️ "Jane's Group Career Coaching sessions have served as a great platform to exchange experiences and ideas. Jane facilitates the conversations and makes sure everyone gets their questions answered. It's been great to discuss my interests and challenges with others in this safe environment." - Khun K (San Francisco, CA, USA)
⭐️ "Recently I was lucky enough to attend one of Jane's webinars about getting the most out of your LinkedIn profile. Jane provided the group with some great ideas and guidance that personally I found incredibly valuable. Janes training style is brilliant, it is very conversational and tailored to the needs of the participants. I loved that you didn't feel like you were just being walked through a power point presentation, especially, that Jane took the time to go through examples and even provide some specific comments on some of the groups profiles. Jane, you are a fantastic trainer and thank you for all of your help!" - Matthew F (Sydney, Australia)
⭐️ "The Group Career Coaching sessions have been so beneficial to not just my current job search, but also my career definition and confidence. The answers to my questions from Jane are invaluable, and I love that she asks the group to comment. This builds a collaborative approach." - Maeghan L (Geelong, VIC, Australia)
⭐️ "Jane's an amazing webinar presenter. She's warm, engaging, focused and really cares about the development of all the people on the call." - Ian N (Sydney, Australia)
FAQs
WHEN ARE THE COACHING SESSIONS HELD?
Group Career Coaching sessions are held every SECOND MONDAY of each month from 8pm-9pm AEST (Sydney time).
You may choose to book one session, or multiple sessions.
HOW DO SESSIONS WORK?
Group coaching sessions are conducted via Zoom video conference so you will need your laptop, computer or phone, with your webcam (or built in webcam) and audio enabled.
CAN I ASK QUESTIONS DURING THE GROUP SESSION?
Yes, of course! I will have Q&A at the end of each group coaching session.
IF I CAN'T ATTEND CAN I GET A REFUND?
If you've booked in and find out you can't make it after all, you can request for a refund up to 1 day in advance.
IS MY REGISTRATION TRANSFERRABLE?
Registration is for you only but you can book for a friend if you wish.
ARE SESSIONS RECORDED?
Sessions will be recorded, and you can request a copy of the recording to be sent to you for review of the valuable information you will gain. The recordings are NOT public - they are only available to participants.
WHAT IF I HAVE A QUESTION ?
If you have any questions, email me at jane@janejacksoncoach.com or send me a message on LinkedIn!
Date and time
Location
Refund policy
Refunds up to 1 day before event
Eventbrite's fee is nonrefundable.
Organiser of How to Work with Recruiters and Optimise Your Resumé for Success
Jane is a Career Management Coach, LinkedIn Top Voice 2020, Speaker, Author of #1 Amazon Australia best seller 'Navigating Career Crossroads' and Host of award winning 'Your Career Podcast' (voted Top 20 Career Podcast globally by FeedSpot).
With over 19 years experience coaching executives globally, Jane empowers executives to take control of their careers and develop the confidence, resilience and self-leadership skills required to achieve their goals.
Jane is on a mission to make careers guidance accessible and affordable to all who need it.
Jane is a strong believer in leveraging LinkedIn for professional success and, with over 17,000+ followers on LinkedIn, some of her LinkedIn career management articles have generated over 200,000 views each. She coaches her clients to leverage LinkedIn for their career success too.
Appearing on Sky New Business and ABC Radio Sydney to discuss the changing world of work, Jane was also the resident Career Coach on Radio 2UE Talking Lifestyle Second Career, and is a regular blogger for The Huffington Post and for Michael Page Recruitment.
Her work has been featured in Elle Magazine, Metro.co.uk, The Sydney Morning Herald, Australian Women's Weekly, Cosmopolitan, CareerOne, Seek.com and Monster.com.
Jane's corporate clients include the Reserve Bank of Australia, NSW Police Force, NSW Police Legacy, Solotel, Cricket NSW, Rio Tinto, Credit Suisse, Westpac, BT Financial, and Local Government New South Wales, and numerous individual private clients, Jane is on a mission to make careers guidance accessible to all who need it.
Website: www.janejacksoncoach.com