| | |
| --- | --- |
| How To Use Video Marketing For Your Business - Online Webinar | |
Event Details
APOLOGIES FOR ANY INCONVENIENCE
UPDATE: THU 12TH JULY HAS BEEN POSTPONED TO 26TH JULY, 2018
If you have a business and you're not sure how to use the internet to boost your business, the easiest way to start is to use video marketing.
You're probably thinking, "Oh no! This is way too hard!" -- but I want to assure you, there are simple ways to make videos, and once you have a couple of them on the internet, they'll be working hard as "mini advertisements" for your business.
Webinars
Over the two months, I'll be hosting a Webinar every 2 weeks to help people understand how to make the most of videos in your business -- including how to boost traffic to your website, and have off-line customers walking in the doors of your shops, offices, cafes etc. - and online businesses.

You'll be able to watch the videos on:
your laptop
your smart phone
your tablet - the choice is yours.
Watch while still in your jammies!
Informal and fun, bring your sense of humour with you :-)
Here's what you'll learn about VIDEO Marketing
- What is "video marketing"?
- Where and How To Use Video Marketing For Your Products or Services
- What are the different types of video I can make?
- Which is the best type of video for ME to make?
- How do videos help my business?
- Creating a Video Marketing Strategy
- How long do I have to do video marketing for to get the most benefit for my business?
Here's how you can take action

- After the Webinar, you'll receive a PDF outlining all the steps discussed about video marketing.
- Follow the step-by-step Checklist to learn the basics of what you need to do to start making videos and marketing them.

Once you book:
I'll be in touch via the email name you used, and :
I will send you a Webinar PDF to make a few notes on
I will also let you know the details for the Webinar online.
See you soon!
If you have any questions, please do reach out by sending me a message - or by phoning me on my Aussie phone number below.

Cheers
Teena Hughes
Creative Video Production Specialist
http://YourVideoMarketingSolutions.com/webinars-eventbrite/
Video Marketing / Video Distribution
PO Box 424
Burleight Heads QLD 4220
Australia
Tel:  (Australia +61) 0408-801-808
Have questions about How To Use Video Marketing For Your Business - Online Webinar?
Contact Teena Hughes
When & Where

Manly
The Esplanade
Manly, QLD 4179
Australia

Organiser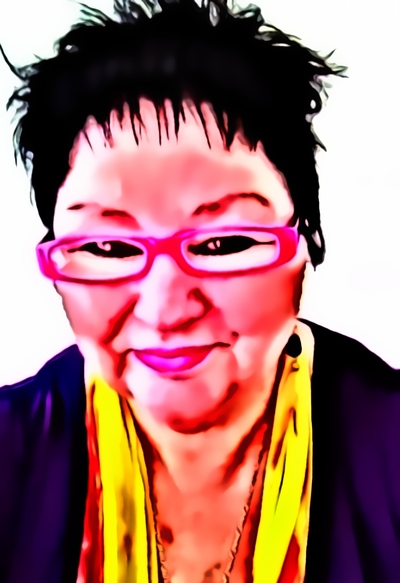 Teena Hughes has been helping people with their websites, marketing and being found online for many years.
Teena loves video and wants to show people how easy it is to build up their business by using this amazing technology which is within our reach just by having a phone, a computer and internet access -- and the sense of adventure to give it go :-)