Description
In this workshop, I'll be leaning on my 6+ years of experience in the industry & current learnings at 5Why to explain how to create and use content marketing. From writing your own content to using publications / companies to reach your audience properly.

Door prize winner on the day receives a FREE 1-hour consultation on their business.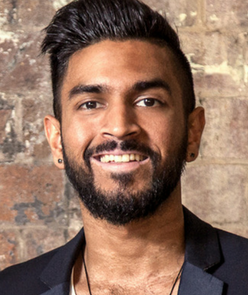 ABOUT GORDON D'MELLO
Gordon D'Mello is a 25-year old media expert, and has worked for and with brands like oOh! Media, Junkee, ShortPress, KPMG, Fairfax, Weekend Notes, Stencil, TAFE and many more. He is currently the Founder of 5Why - a youth-focused publication, reaching 50,000 millennials per month and consults for a range of brands on wider content marketing, strategy and wider 'storytelling' ideas.

ABOUT 5WHY
5Why is your quintessential lifestyle stream.
Your life is tough, we get that. But it's also pretty brilliant at times, and we're here to make sure you're having a lot more good moments than bad.
Because well, we're sure you want to know what's good. Happenings we've got you covered, gigs at the local, festivals of food or tunes, the game, and where to brunch. Taste the world, see the globe, experience more than you ever imagined; stack that schedule to the brim.