Description
Spark Bureau and RDA Sunshine Coast are excited to host an information session on contemporary methods of launching new businesses and how 'lean start-up' principles lower the cost and risk of becoming an entrepreneur. The talk - open to any business owner or would be entrepreneur - will also help established businesses identify more affordable ways to innovate products and services.
ABOUT THE SESSION
Launching a new business – or innovating and evolving an established firm – involves risk. Many new ventures fail. What can be done to increase your chances of success and to reduce the possibility of spending your precious time and money building a product or service that no-one wants?
Over the past few years, the so called "Lean Start-Up' movement has redefined the way contemporary entrepreneurs approach new-business creation. During this information-packed talk, presenter Tim Eldridge will compare and contrast new practices to old techniques, outline what goes on in a contemporary start-up and share a some of the tools, techniques and processes that are revolutionising the way innovation is being commercialised today.
Tim will also refer you to a wide range of helpful 3rd party source materials and resources (many of which are freely available online – if you know where to look) to help you on your way.
So, expect an informative talk, bring a notepad, and meet other would-be entrepreneurs and business owners passionate about the commercialisation of new product and services ideas.
ABOUT TIM
Tim Eldridge is a Management Consultant assisting business owners and managers with the design of business development strategies, marketing strategies, brand positioning and narrative, brand architecture, messaging and communication programmes. Before moving to Australia in 2009, Tim held senior positions in world-famous advertising agencies in London, New York and Hong Kong. Now a resident of the Sunshine Coast, Tim is passionate about the contemporary start-up scene. Tim has served as a Board Member at the Innovation Centre Sunshine Coast; a judge at Sunshine Coast Start-up Weekend; a judge at the Queensland Tourism Industry Council's Innovation in Tourism awards and recently earned a place on the podium at the 2017 Sunshine Coast HackFest competition. See Tim's full bio at www.timeldridge.com.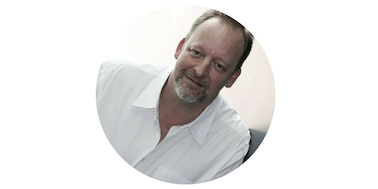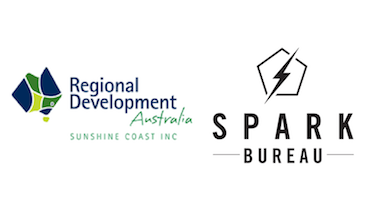 Organiser of HOW TO TURN YOUR IDEA INTO A BUSINESS
SPARK BUREAU is a not-for-profit Centre for Contemporary Business located on Ocean Street in Maroochydore, QLD. While initially launching as an incubator for digital start-ups, the Centre has expanded its scope by providing valuable services for the broader cross-section of businesses that underpin our region's economy.
SPARK is large, open and modern space offering educational talks and programmes that improve the competitiveness and productivity in a rapidly changing business landscape.
The Centre has also partnered with local restaurants to create an easily catered and modern venue for business events and functions. We also provide flexible workspaces for startups, freelancers and micro-businesses in one of Maroochydore's most popular locations.