How to Transition from Counselling to Hypnotherapy - Sunday 22nd of May, 2016

Sunday, May 22, 2016 from 9:00 AM to 4:30 PM (AEST)
Event Details
Do you REALLY know How to Transition from
Counselling to Hypnotherapy?
(Especially to get results)
Well, I Hear You!
Yes, I have heard the confusion, the frustration, the struggle and the overwhelm.
And… I Get It!
I am Going to share with you the Easy Steps that I Discovered a long long time ago.
I will Break It Down for you into Simple Small Manageable Steps (with templates).
Because as I mentioned, I get it, I am just the same when it comes to Computer Issues!
I am not techie (well not much as what you need to be these days anyway)…
I just throw my arms in the air and "Holla for a Marshall" from the technical world (in the nicest possible way of course).
You see, it just isn't what I am good at and I haven't been shown step-by-step how to do things on computers, so I need someone to show me.
To Break It Down into Simple Easy Steps.
The good thing about therapy is, it doesn't change anywhere near as fast as technology.
Thank goodness!
So what I share with you in this workshop and the steps I show you, WILL LAST!
Below in the video is a little insight about what I will cover.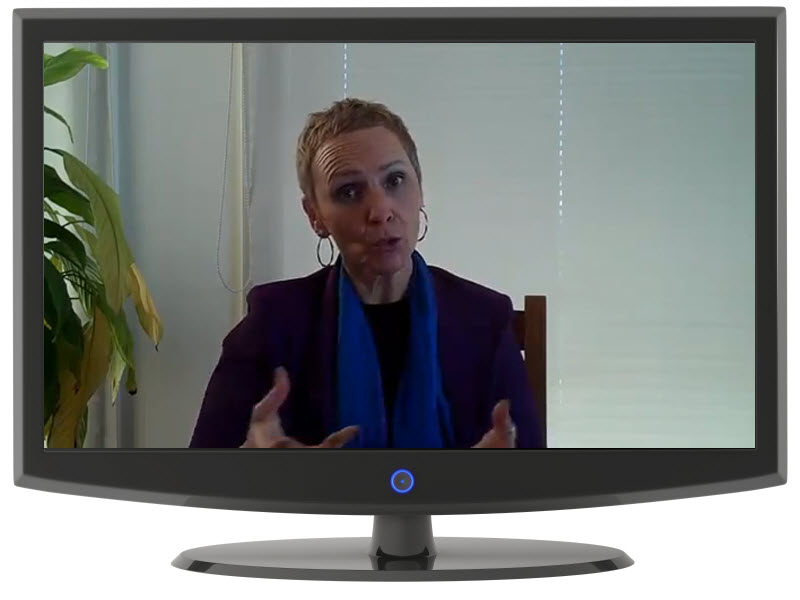 Do You Need a Little Extra Help?
We all need someone to help us out sometimes.
I hear so often…
"I have ALL this Information. NOW WHAT DO I DO?"
Well… I will give you tools for Mastering Complexity with Clients…
Tools to depersonalise, especially when there is a reactive feeling towards a client.
When you are Feeling Overwhelmed and you feel like the session is all over the place…
I will give you tools and templates for Maintaining a Focus Point.
And if it appears the client is Stuck in the Story, I will help you discover the Skills of Containment.
You may have heard of peeling the layers of the onion…
I will also help you Discover spiralling through the layers and managing the session utilising the Cauliflower Approach.
In fact… I will help you Discover IMPORTANT ANSWERS and Quick Tips and Techniques.
(You Can Even Call Them Time Saving Alternatives If You Like)
I have spent 25 plus years mastering my therapeutic skills, I love to study and learn and have continued to do so through my entire career. I really enjoy helping people and I am passionate about it. And if I can help more therapists hone their skills, then I am reaching further than I am able to on my own and that is my mission in life.
Therapists who has been to my workshops in the past, have reported being very happy with the quality of the tools and the content.  Here is what a couple of them have to say…
 

https://youtu.be/ui-YKfODz-s

 

https://youtu.be/pqc8yizQNi4

 

https://youtu.be/LBCg3DY2b78

 

https://youtu.be/fB-p7gvxOMo
In this workshop you will learn how to transition from the Counselling component into the Hypnotherapy Work with ease.
You will Discover Counselling Techniques that you don't find in a book.
Bonuses include:
Hands on Practical Worksheets

Templates for Gathering Strengths.

Learn the Art of Releasing / Dumping Template

Working in Therapy Template

Gathering Information and Exploring Template

Working with and Transitioning the Material Template
Anyone who knows Cas and/or has been to one of her workshops, knows she really delivers value for money.
And talking about value…
This Full Day Workshop 9am to 4.30pm is just $250 and that is if you don't hurry along and grab your ticket early.
9 til 4.30 and Cas nearly always hangs around most of the lunch break answering questions as well.
We let her out for a quick bit and toilet break, but then she is back, happy to answer your burning questions, whilst she sets up for the afternoon session.
You will receive amazing value, and Cas always throws in a couple of impromptu bonuses too.
So how do you Reserve Your Place I hear you ask.
Simple!
Just click on the 'Attend Event" at the bottom of this page.
Click on this Book Now Image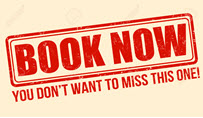 Or follow this Link directly: http://www.eventbrite.com.au/e/how-to-transition-from-counselling-to-hypnotherapy-sunday-22nd-of-may-2016-tickets-24559022698
Now $250 for a Full Day with Cas sharing many of her Tips and Techniques is a steal.
However, I mentioned earlier that it is only $250 (plus a small Eventbrite fee) if you don't act quickly.
And There Are So Many Reasons to Act Now:
1.   You Will Receive the Early Bird Price if you Book by
      Friday the 6th of May @ 7pm
2.   And Exclusive to CaS Therapy Events.
      Each Attendee who purchases an Early Bird Ticket to this workshop,
      Will go into the draw to attend another of Cas' One Day Workshops
      FREE of CHARGE.
3.   Added Surprise Bonus Templates
4.   And.. Most Importantly, so you don't Miss Out, only 30 can fit in the room.
 The Price in Dollars:
ü  Normal Price $250.00 (plus a small Eventbrite fee)
ü  Early Bird (if booked by Friday the 6th of May @ 7pm) $200.00 (plus a small Eventbrite fee)
ü  Existing and Current Supervisees of Cas' $150.00 (plus a small Eventbrite fee)
The Cost:
               Ask yourself what is the cost of not attending a workshop where the presenter has
               dedicated their entire career and education to the therapeutic profession?  
Where:
               The Academy of Hypnotic Science.
               44 Station Road, Cheltenham.
When:
               Sunday the 22nd of May, 2016 from 9am to 4.30pm
How to Book:
Click on the  'Attend Event" at the bottom of this page.
Click on this Book Now Image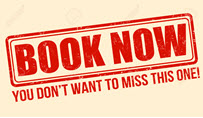 Or follow this Link directly: http://www.eventbrite.com.au/e/how-to-transition-from-counselling-to-hypnotherapy-sunday-22nd-of-may-2016-tickets-24559022698
Places are STRICTLY LIMITED.
NB. Event counts towards PD or CPE points.

A Little About Cas (If you don't know her already)
Cas Willow is an author, an experienced lecturer of both counselling and hypnotherapy. She is a leading Professional Counsellor, Clinical Supervisor, Hypnotherapist, Lecturer and Public Speaker who has been in the therapeutic field for nearly thirty years. She is also the co-founder of CaS Therapy, which is the combination of conscious and subconscious therapies designed to guide your clients through their own personal innovation, discovering their true qualities and calling upon the internal resources to assist in living a balanced life; according to the client's own true values and beliefs.
Cas has extensive experience working as a professional in the field of human behaviour and cognitive processing. Her experiences and education covers specific areas such as; teaching, counselling, community health work, alcohol and other drugs, working in the forensic field, supporting and empowering people with disabilities and being part of the local community. 
Attendees Please Note: The day will be recorded by video, by booking, paying and attending you need to agree to this arrangement, naturally the video will mainly focus on Cas and her content, however your voice or image may also appear and be used for training, education and promotional purposes as required by CaS Therapy.
(plus a small Eventbrite fee)
http://www.eventbrite.com.au/e/how-to-transition-from-counselling-to-hypnotherapy-sunday-22nd-of-may-2016-tickets-24559022698
When & Where

Academy of Hypnotic Science
44 Station Road,
Cheltenham, VIC 3192
Australia

Sunday, May 22, 2016 from 9:00 AM to 4:30 PM (AEST)
Add to my calendar
Organizer
Cas is a published author, a leading qualified and registered, Professional Counsellor and Clinical Hypnotherapist and Co-Founder of CaS Therapy. The Combination of Conscious and Subconscious Therapies that guides the participant through a journey of personal innovation, discovering the true qualities and calling upon the core resources to help you live a happy and balanced life; according to your true beliefs and values, allowing you to "Live a Quality Life, The One YOU Really Want to Live." 
Cas has been a therapist for over 25 years and throughout the time has constantly studied, learnt new skills as well as developed many of her own unique techniques and strategies, and it is this unique ability that has her clients continue to seek out her therapeutic skills often years and many miles later.
Her passion and dedication to the helping profession have seen her excel in her personal academic achievements, where, in her Masters at Monash University she maintained an HD average, which saw two prestigious awards from the Dean bestowed upon her.  
Cas gives back to the profession she is so passionate about by regularly holding training workshops for therapists and supervisors to help, share and improve therapeutic skills, so they, in turn, can pass on her amazing techniques that help so many people overcome significant issues in their lives. 
To be kept informed of the latest workshops online and offline join the Therapist Learning Centre mailing list which can be located on Cas' website. www.CasWillow.com