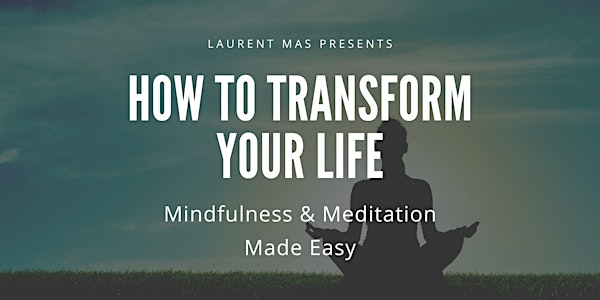 How To Transform Your Life | Mindfulness & Meditation Made EASY Australia
How to transform your life and increase its quality, to live a happy life. When Science meets Ancient Spirituality.
About this event
Join us for our life-changing live online training.
This event is for everyone, all ages, all occupations, and all backgrounds.
Did you know it's been scientifically proven:
- About 33% of people report feeling extreme stress.
- 77% of people experience stress that affects their physical health.
- 73% of people have stress that impacts their mental health.
- 48% of people have trouble sleeping because of stress.
Stress is all too common in the modern world and the physical and mental impact can be devastating. ​​Research from Dr Bruce Lipton of Stanford University proves that up to 90% of all sickness is caused by stress.
Ask yourself, ARE stress and anxiety A CONSISTENT PRESENCE in your life? More likely than not, they are
That is why we have put together this training, to give you the tools and insights required to transform your life.
Imagine yourself living a stress free life, no longer worrying constantly and being able to enjoy each day as it comes. There's no doubt that STRESS and pressures are unavoidable in life. However, it's how we react that truly matters.
Lack of motivation, focus, and clarity, are some other common hindrances that many individuals experience which block them from having a FULFILLING life.
Mindfulness and meditation can also help with these issues.
Mastering your emotions and transforming your life is not an overnight process, it can be difficult, especially in the beginning. It's essential that you start with the basics and slowly establish healthy habits and routines.
Your host for this event, Laurent Mas, has been on a 20-year long self-improvement & personal development journey. Economically, intellectually, and emotionally.
Below is the menu for this Meditation and Mindfulness workshop:
Appetizer: Background and history
Entrée: Scientific research
Main: Application in your life
Dessert: From change to transformation
From this delicious menu, you will learn:
- The basics of meditation and how to practice mindfulness
- How to establish clarity and live life with purpose
- How to reduce your anxiety and stress
​​- Some tools for increasing self-awareness
- Design your entire work life for maximum results
- Practice 1 type of meditation
HOW TO LIVE A SUCCESSFUL, ABUNDANT, FULFILLED, AND HAPPY LIFE.
The training will be in English.
What my students have to say:
"I am writing to thank and support Laurent Mas who has been my meditation teacher and support during these last COVid affected months – I have learnt lots from him about meditation and its practice and I am now much calmer and more in control of my life, my reactions and how I see current events. This mindfulness has enriched my life and allows me to observe myself and to choose how I feel and react. I highly recommend Laurent to anyone looking to enrich their lives through meditation and mindfulness."
- Michael
"I have truly loved attending and being a part of Laurent's morning meditation sessions. Due to my participation my quality of life has surely improved, as I am much more present, I am more forgiving especially with myself, I am less reactive to life's daily challenges and the best part is I am feeling very grounded and I have even seen an incredible improvement within my children and our relationship Unsure if this is just due to the new calmness that I bring to our relationship" I do personally recommend Laurent's meditation sessions to anyone who is looking to include meditation in their live."
- Dannii
"I have been getting so much out of my daily meditations with Laurent and the rest of the group. I am finding it is such a great way to start the day, bringing focus, clarity and energy to the day ahead. I have also been much more present with each moment and how I can create more positive outcomes in my life and business. I have thoroughly enjoyed the connections I have made with my meditation group, and am connecting to others on a much deeper level. Thank you Laurent."
- Kate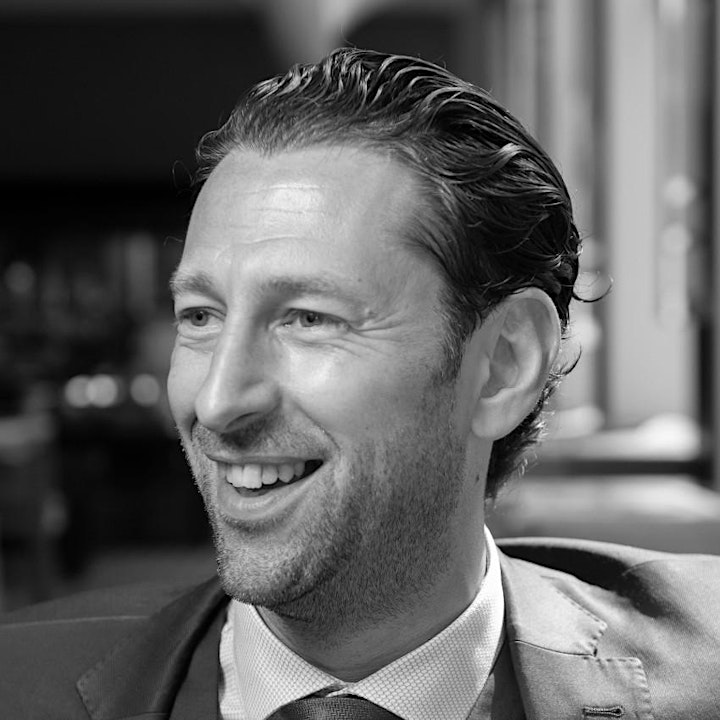 Laurent's goal is to help you improve your health and happiness.
Laurent was born in the south of France, a French-Catalan boy that moved to Australia 15 years ago to realise his dream.
Laurent started work in a corporate advisory firm, putting in crazy hours, experiencing a lot of stress, anxiety, and overwhelm. Eventually, he transitioned to a life of entrepreneurship, getting involved in a lot of ventures in different industries and adding more stress to his life. This led to his discovery of yoga. He started with yoga over 10 years ago around the same time he became a full-time entrepreneur. The entrepreneur's life is a roller coaster with a lot of challenges and lessons. Laurent's discovery of meditation and mindfulness was one of his greatest learning experiences, changing his life for the better.
Laurent is now an Australian-French businessman & entrepreneur working internationally, elevating ethical business consciousness and making a positive impact on humanity.
His main focus is increasing the quality of life for everybody, personally and in business. He is doing that by:
- Helping startup and SME to grow, regenerate & succeed while making a positive impact in the world.
- Education in Personal Development and Startups / SMEs.
https://au.linkedin.com/in/laurentmas1
https://www.successfulbusinesssolutions.com.au/
https://www.meditatewithlaurent.com