Dream Talk no.2 : HOW TO THINK and IDEATE LIKE A RE-INVENTION RENEGADE – FINDING OPPORTUNITIES IN A TIME OF CHAOS.
About this event
Presented in partnership with the Silicon Beach Group , this is Talk two in Dream Launch's
Monthly Lunch 'n' Learn Dream Talk Series for Product Innovators and Creators -
Enabling you to understand the FUTURE OF PRODUCT DEVELOPMENT and the journey ahead
WEBINAR 2: Nils Vesk on IDEATION IN A TIME OF UNCERTAINTY
Our guest presenter Nils Vesk will show how he creates and brings commercial ideas to life – you will learn to think like a re-invention renegade, forever developing new ideas and opportunities and activating practical and easy to apply innovation techniques.
Thinking like a re-invention renegade is set to become a much sought-after skill now and into the future, involving the ability to understand, explore and identify future trends.
WHO SHOULD ATTEND?
• Product-developers, designers or inventors
• Small business owners
• Entrepreneurs and Founders
• Engineering firms / Manufacturers developing new products or optimising existing ones
• Corporate innovation team-members
WHY ATTEND ?
Now is the time to develop a pet-idea you've been nursing for years and for courageous innovators to get started. Are you ready?
In the current context, creatively re-inventing your ideas and your thinking is a MUST – especially once you have a toolbox that enables you to spot emerging trends. Nils is the expert who can show you how to do this.
ABOUT NILS VESK
Inventor of the 'Innovation Archetypes Process', Nils Vesk is an international Innovation Futurist, Author, Keynote Speaker - and more recently a sleep deprived new father.
He has been applying, teaching, and researching innovation around the world for over 18 years.
Nils has worked with business audiences in over 15 countries, including with companies such as HP, IBM, Nestle´ and 3M to name a few. He is the founder of the innovation training business www.Ideaswithlegs.com
Values-aligned with Dream Launch's and Silicon Beach's mission, Nils' aim is to help individuals and organisations create innovations that can change a life, industry or even change the world: starting with creating commercial ideas to take to market.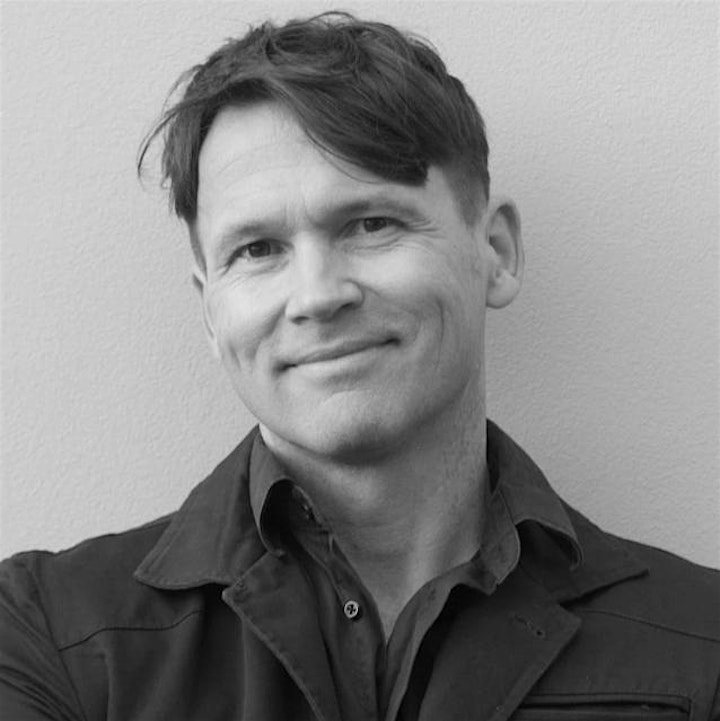 DREAM LAUNCH MONTHLY LUNCH & LEARN OVERVIEW
It's time to refocus on new possibilities: to foster collaborative discussion and identify which markets provide the best innovative solutions to help product developers, designers, inventors and engineers succeed in the emerging upside-down world.
Product Developers once imagined a future with a market of cashed-up buyers, but overnight the world changed. Global markets are unstable, and most people are and may continue to work from home in the foreseeable future. What does this mean for product developers?
Over the next 12 months we will encourage you to share and explore your challenges and needs as we provide global and local experts to help you navigate these turbulent times.
We will talk with a subject matter specialist to help you keep abreast of new trends and changes and You will have the opportunity to engage with them and ask questions.
In this series, you'll discover innovative minds to collaborate and help you to bring your ideas to life –connecting with people that will help you in your current & future enterprise.
So, come along each month and share your challenges and we will share ours – including case-studies of product-developers and inventors we know.
NEXT MONTH'S TOPIC – TESTING AND VALIDATING YOUR BUSINESS & PRODUCT IDEAS
If you would like to learn more and register for upcoming topics click here.
Organiser of How to think and ideate like a Re-invention Renegade
Dream Talks is the education arm of Dream Launch.
Dream Launch provides the services you need to help you through all the stages required to turn your idea into a commercial, manufactured product meeting your defined market's needs.
Our be-spoke services are aimed at both businesses and inventors, locally and internationally, offering a one-stop shop saving you time, money and effort.

Product-innovation on a budget is our specialty.

Our support team comprise best-in-class Engineers, Designers Project Managers and Marketers which means your idea and product will receive all the advice, support and action you need through the end-to-end stages of Ideation to Prototyping to Commercialisation to Manufacturing to distribution.