An evidence based approach to surviving the 4 month sleep "regression". Live workshop by Sleep Science Guru.
About this event
Around 4 months, little ones face huge developmental changes (physically and neurologically) , which can make nights and naps rough.
If you are dreading this four month sleep regression or are already exhausted, frustrated and feeling defeated, this Workshop is for you!
In This Workshop You'll Learn:
-About the infamous 4 month sleep regression
-The Science of Sleep: How to work with your babies Circadian Rhythm to set your days and nights up for success
-How to set up the optimal sleep environment
-How to read sleepy cues
-Settling techniques
-Weaning and unnecessary night feedings
-How to deal with challenges at bedtime
-How to deal with night wakes effectively
-How to get your baby sleeping more independently
-Everything there is to know about dream feeds
-Everything there is to know about the dummy
- When and how to transition out of the swaddle
-How to combat catnapping and handle naps effectively
- How to create a realistic, flexible schedule
This Workshop Is:
-A no-cry approach, we do not believe in cry-it-out. This is NOT Sleep Training.
-Breast feeding friendly
-All about shaping healthy sleep habits
-A guide to empower you to conquer the "regression"... or as we like to call it, the "progression"
-A foundation for helping your baby create healthy sleep habits
-Created using scientific, evidenced-based research
-Ask specific questions in the Q&A session, this is an interactive workshop
Workshop Specifics
-Feel free to bring your baby along
-Ask specific questions in the Q&A session
-Special discounts and offers for attendees
-Partners encouraged to attend
- Drinks and snacks provided
-Free parking available
Workshop Tickets
Workshop Access (Admit 1) - $40 (eventbrite fee not included)
CAN'T MAKE THE WORKSHOP? PURCHASE TO WATCH IT ON DEMAND!
WWW.SLEEPSCIENCEGURU.COM/WEBINARS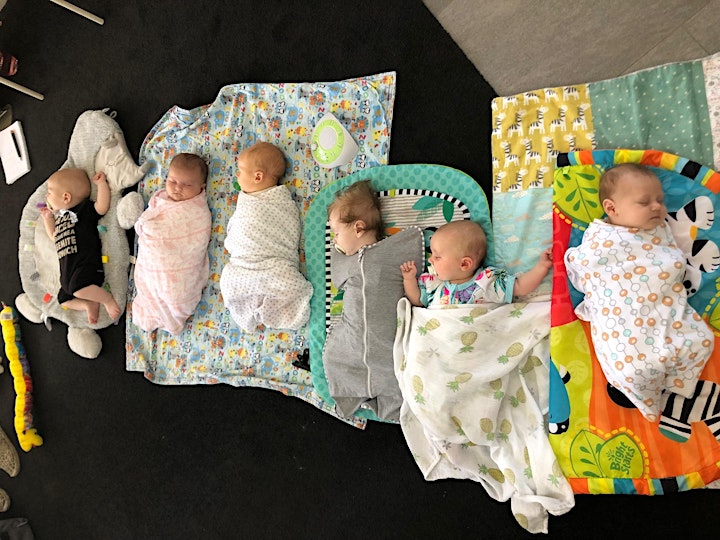 Organiser of How to survive the "4 month sleep regression" : for 3-5 month olds