Refund policy
Refunds up to 1 day before event
Eventbrite's fee is nonrefundable.
Finally free yourself from this deeply destructive behaviour!
About this event
In this two-part interactive online class, leading Financial Therapist and author Jane Monica-Jones guides us through how we uniquely sabotage our financial well-being.
Through this supportive and compassionately designed course you will discover and work with the Financial Saboteur, a survival archetype that we all struggle with to varying degrees, which very often messes up our financial lives!
In this course you will identify your own self-sabotaging patterns and behaviours and learn how to dramatically rework these to create lasting change... and more importantly financial change.
YOU WILL LEARN
• To understand the effects the Financial Saboteur has on both our self esteem and sense of self-worth, and how it is always ready to take us down
• How the Financial Saboteur wreaks havoc on our financial lives and best laid plans and how to identify its strategies before we go down repeated behavioural paths
• How uncovering what our Financial Saboteur is really trying to teach us, will transform not only ourselves and money, but also our lives
• The ways is which you block your own empowerment and financial success
• How to identify what our Financial Saboteur is doing to block, hinder or undermine change or us progressing forward
• How to identify what is stopping us from more empowered change in our life
• The key to the understanding the unique Financial Saboteur's hold on you, and how you deal with money
• How to identify your unique sabotaging thoughts, beliefs and behaviours and how to use these as profound tools for financial security
• How to create meaningful and lasting change in your financial life
• How to identify exactly what sabotaging strategies you use, either unconsciously or consciously and learn simple strategies to change or stop them
• How to identify your unique triggers that appear just before you sabotage your finances such as over-spending, not managing your money, being unable save, feel frozen to take measured risk or under-earn
WHAT YOU WILL GAIN
• Stronger personal boundary
• Improved self-esteem
• How to truly act in your own best financial interest
• Profound sense of self-compassion
• Tools to stop any self-destructive behavior
• An embodied sense of empowerment that works, for example, in asking for a raise, setting boundaries with others and money, or the deeply felt capability to build or start that business
FORMAT
• Teaching & Theory
• Self-reflection exercises
• Small group inquiries
• Partner inquiries
• Group discussions
We will be using zoom breakout rooms for the small group and partner inquiries. This will be an opportunity for you to discuss and gain further insight with others about the universal Financial Saboteur.
DATES
Class 1 - Wednesday 5 August 2020, 6:30 PM - 8:30 PM AustralianEST
Class 2 - Wednesday 12 August 2020, 6:30 PM - 8:30 PM AustralianEST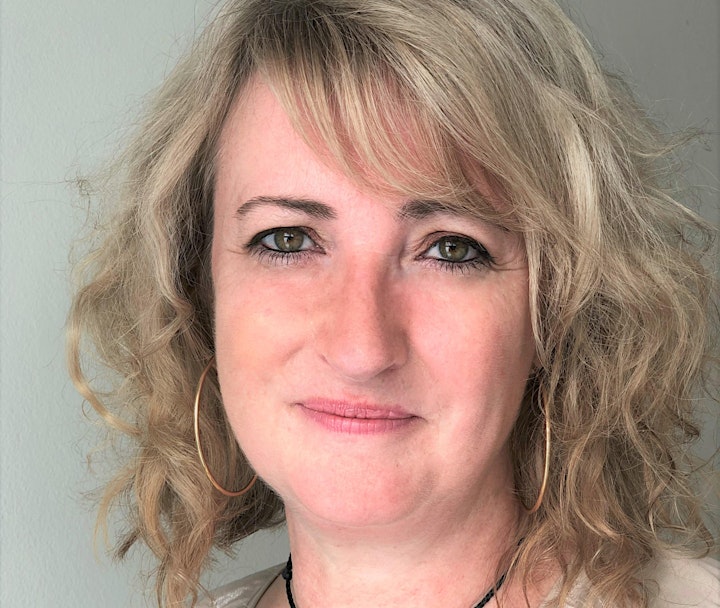 YOUR TEACHER - Financial Therapist Jane Monica-Jones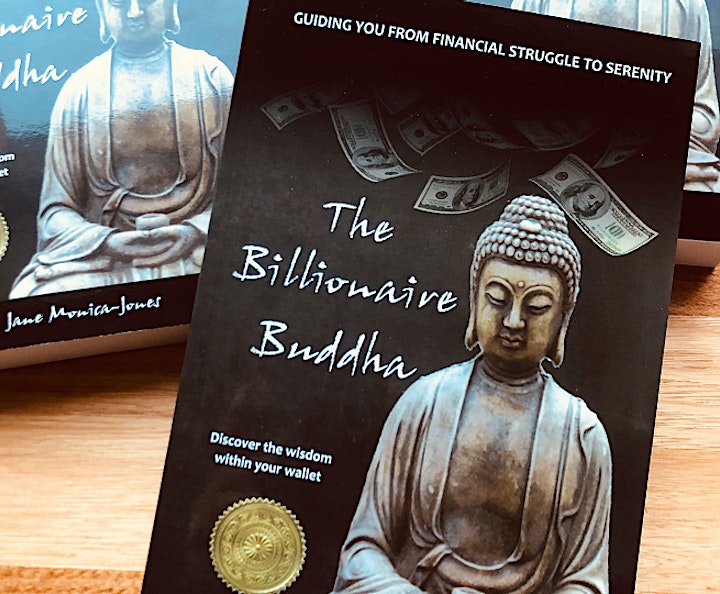 BUY JANE'S BOOK GET THE COURSE FOR FREE!
There is a 'collective secret' that says, we should all have a good handle on money as we grow into adulthood. Yet we are generally never taught about managing money let alone how our individual psychology may affect our relationship with it. Money is one of the most profound relationships in our lives. Of which most of us we have not received true guidance, support and any profound understanding of how money can and will trigger our emotional landscape.
The Billionaire Buddha repairs this often broken relationship and builds a sense of inner security beyond what is happening to us financially. From here we grow in trust in ourselves, to provide all that we need in our lives. The Billionaire Buddha is a step by step guide to understanding our unique relationship with money.
It uncovers the hidden drives, beliefs and behaviours that make us stress about money • under manage our money • compulsively spend • makes us envious of other's wealth • overwork or underearn • have crazy debt • stress about our mortgage • can't save or budget • gamble heavily • makes us afraid to take some financial risk • make bad investments • fixate on money and manifesting • believe our self-worth is affecting our net-worth • argue with our partner about money • fear for our retirement • believe our level of money is a definition of our value as a human being • make us feel like we are constantly striving but only surviving • beat ourselves up for not being richer and, and, and the rest! In this therapeutic book we unpack at our early upbringings (our Attachment Relationships) with money and how this has laid how we relate to our finances.
Through the Billionaire Buddha 28 Day Challenge, we analysis our specific relationship with money, deconstruct our beliefs and behaviours and ultimately build a healthy foundation, that serves both the self and our bank balance.
"I love this book! Jane's description of this book states clearly what you're in for when reading her book. I found it to be thought provoking, insightful, applicable, and fascinating. A deep dive into our perceptions of money from the time we were little up through today. When growing up we learn how we relate to money via our parents or caregivers in a very internal way that shapes our overall attitude towards earning a living and generating an income. How do we save money, spend money, think about money? I highly recommend this book and encourage you to contact Jane as your expert to learn more. 2 thumbs up!"
#Financial #Class #FinancialTherapy #FinancialLiteracy #FinancialManagement #WomanandMoney #FinancialStrategies #FinancialWellbeing #FinancialCapability