Description
Do you have a business idea or product that needs funding? Do you want to learn how startup funding works, what you need to do before trying to raise funding, and where you can go to get it? Join Sydney Seed Fund for this fundraising workshop, which will provide practical, step by step advice, and feature talks from entrepreneurs who have successfully raised money for their businesses. Learn expert tips, big pitfalls to avoid, what investors are looking for, how equity works, and more.
Our guest speaker is Benjamin Chong. Ben is a partner at Right Click Capital, a team of passionate founders and investors who identify, invest in, and support technology businesses in Australia, New Zealand and South East Asia.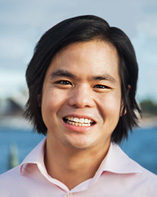 Ben has a track record of investing in and building successful Internet-related businesses over the last twenty years and also serves as the co-director of the Founder Institute in Sydney.
Time: 12pm - 1pm, Monday 24th October