Melotti Media Copywriting and Message Marketing Bureau
About this event
Session Snapshot
Chris will take you through how to build a Marketing Plan for 2021 step-by-step, including tips, tricks and hacks.
Who is this course for?
Small Business team members wanting to get ahead
Start-up Business owners looking to grow through marketing
Marketing Managers to refresh their knowledge
Marketing Students wanting to enhance their skillset
Professionals looking for inspiration
Anyone who wants to get the jump on 2021

All about this session
2020 has been a challenging year for everyone - but that doesn't mean 2021 will be the same!
The best way to grow your business in the new year is to start with a solid Marketing Plan. A well-considered marketing plan will help you write out your ideas, formalise your strategy and provide a pathway towards success.
Join experienced Marketing professional, Christopher Melotti, for this marketing plan workshop - delivered online in a virtual setting. He will share his expertise, knowledge and experience about how you can prepare your business to stand out in 2021 by starting with a strong marketing plan document.
Here's what you'll gain
Learn how to build your own Marketing Plan for 2021
Know the essentials to kick-start your marketing for 2021
First-hand advice from an award-winning copywriter and marketing expert
Interact and share your thoughts in the group discussion
You will receive a marketing plan template to use

About your Speaker, Educator and Facilitator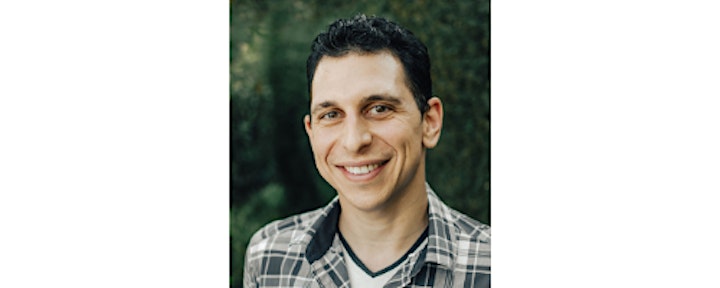 Christopher Melotti
Passionate Copywriter and Message Marketer
Christopher Melotti is a well-established and renowned Australian Content Marketing and Copywriting Professional. One of his major passions is presenting and teaching people so they can profit off his experience, which is why people enjoy attending and hold him in such high regard.
Christopher founded, manages and is the head Marketing Copywriter of Melotti Media Copywriting and Message Marketing Bureau, where he and his team work with a wide range of clients from Insurance, to Real Estate, Marketing, Creative Agency, Web Design, Logistics, HR, Finance and much more.
Chris' goal is not just to write words, but to demonstrate the potential words offer businesses. Everything Melotti Media does is about evolving marketing practise by providing superior, relevant value (entertainment and education) through words.
Melotti Media demonstrates the power of quality communication to engage interest and inspire positive change in an audience.
Christopher has won many prestigious awards for his work, the most notable being the Chief Marketing Officer (CMO) of the Year award in 2017 (Australian Marketing Institute) and teaches a range of professional classes across Australia every month.
His recent clients include:
The Australian Bureau of Statistics
Colonial First State
Axima Global Logistics
Abbvie Pharmaceuticals
Sonic Healthcare and IPN Medical Centres
The Australian Marketing Institute
BrickX
Open Negotiation Real Estate
WWF
ESY Lawyers
Lick Your Phone
HubSpot
ReThink Commercial Investing
Bank Of Sydney
BMW and Mini Australia
Mortgage Choice
NobleOak Insurance
The University of Newcastle
Easy Living Home Loans
Essential Returns (ERO America)
VibeCatch Finland
Dettol
Sonic Healthcare
Here's a quick introduction about us!