How to - Portraits with Thomas Oliver
This two-day intensive workshop will cover the CONCEPTUAL, PRACTICAL, AND POST-PRODUCTION aspect of portrait photography.
About this Event
Conceptual
To see how light and shadow contribute to form a portrait.
How changes in simple visual elements such as framing, composition, background/foreground; and photographic elements such as depth of field, focal lengths can have a great impact on the result of the image
How to convey emotion and feeling in a portrait
Appropriate ways to interact with the person you are photographing
background, clothing, and styling
Practical
Lighting terminologies: Key light, Fill light
Explanation and live demonstration of integral lighting set ups: Butterfly, Rembrandt, Split, Edge/hair lights, Clamshell
How to 'balance' lighting
How to photograph: in a complete studio lighting, only natural light, and mixed lighting.
Post-production
How to digitally edit portraits in LR
How to break the rules
How selecting the right image(s) from a session can powerful
This workshop requires a minimum of 6 people to run and is limited to a maximum of 15 people. Tea and coffee are provided. Street parking available.
The cost for this two-day intensive workshop is $399 plus Eventbrite fees and GST.
Challenge and an exhibition - an excellent opportunity for you to have a chance to exhibit your works along with Thomas Oliver and other photographers.
After the completion of this two-day intensive workshop, you will be given the challenge to capture a portrait within one month, applying the skills you have acquired at the workshop.
There will be a complimentary feedback session on image selection, presentation, and finishing. At this time, Thomas will make a selection from your submitted images to be included in a group showing in conjunction with Thomas Oliver's portrait exhibition at The Maud Street Photo Gallery.
The cost per image for the 2-week group exhibition is $150. You may submit more than one image.
Included in this cost is:
Image frame hire
Image Printing, size A3 on Art paper
2-week group exhibition at the Maud Street Photo Gallery
At the end of the group show, the images are yours to take home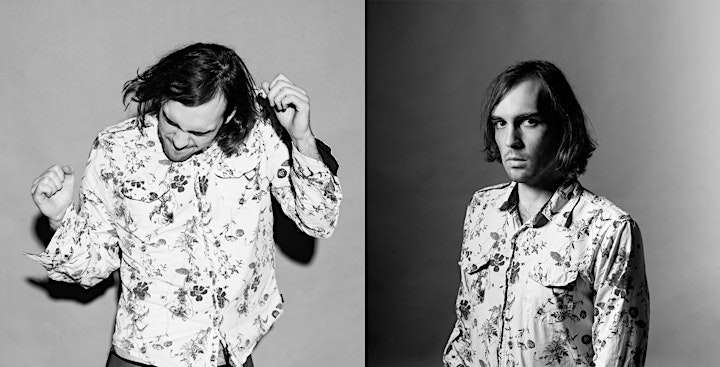 Thomas Oliver is a Brisbane based photographer and videographer specializing in portraiture.
Oliver has scrupulous attention to detail and has a passion for shooting in the studio and on location, as well as experimenting with the development process of analog photography.
Oliver has an Honours degree from the Queensland College of Arts and has been a tutor of photography and video subjects.