How To Play In The Gameful World: Designing For Business Innovation, Engagement and Behavior Change with Dr. Steffen P Walz

Thursday, 2 April 2015 from 8:30 am to 12:30 pm (AEDT)
Event Details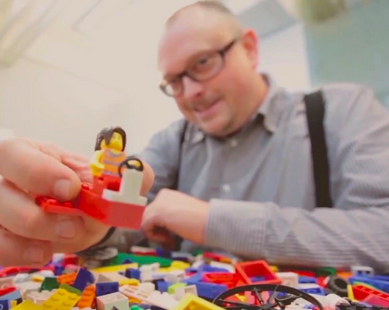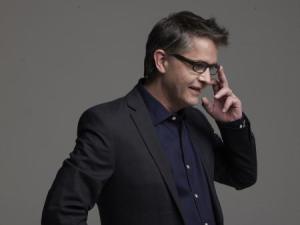 On Thursday April 2nd, Deloitte Centre for the Edge Australia will be hosting the entire play: an afternoon talk including Q&A, combined with a bring-your-own-design-challenge workshop, given and led by Dr Steffen P Walz, Associate Professor at RMIT and founder of RMIT's Games and Experimental Entertainment Laboratory.
We will also hear from Pete Williams, Chief Edge Officer at Centre for the Edge, as he shares his insights around all things gamification, innovation and edge.

In his talk-a-shop, 'How to Play In The Gameful World: Designing for Motivation, Engagement, and Behaviour Change', Dr Walz will be introducing us to the interpenetration of games and everyday life – its possibilities to help innovate as well as energize organizations, products, services; and its pitfalls. Following which, Dr Walz will invite the audience to participate, collaboratively, in a prototypical, playful design workshop.

The event will be hosted at on Level 2 at Donkey Wheel House located just two minutes down the road from Deloitte Melbourne's offices.

If you are really want to know what gamification and behavioral design is truly about, this is the event for you.

Tickets are $80.00 and include a copy of 'The Gameful World', a book edited by Dr Walz, recently published by the eminent MIT Press and hailed by Google's Director of User Experience Elizabeth Churchill to be "an essential resource." The book features fifty luminaries from academia and industry, examining the key challenges of gamification and the ludification of culture. Pete Williams, our Chief Edge Officer, is featured in the book as well, and will be opening the event.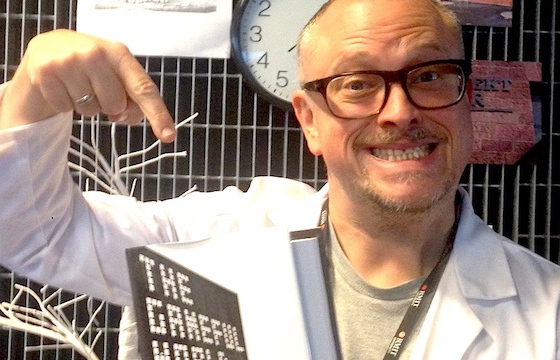 More about Dr Steffen P Walz
Dr Steffen P Walz is an Associate Professor at RMIT University in Melbourne, Australia, where he is the founder–director of RMIT's Games & Experimental Entertainment Laboratory; in parallel, he is also the founder–director of RMIT's GEElab Europe based in Karlsruhe, Germany, cf. geelab.rmit.edu.au. At both locations and collaboratively, the GEElab team scrutinizes what happens if game design is applied to products and services from a broad range of industries, including health care, automotive/mobility, consumer electronics, architectural design, TV programming and learning. Sponsoring partners include global leaders Audi, Novartis Pharma and LG Display.
Steffen earned his doctoral degree in Computer Aided Architectural Design from the ETH Zurich in Switzerland, and has been invited to lecture and keynote  his practice and writings at the the MIT, Harvard, Tsinghua University Beijing and many other schools: he has spoken at numerous industry conferences, such as the Game Developers Conference, the Serious Games Summit, mHealth, the Swiss Game Awards, FMX and LIFT. He is curator and ideator of bizplay, a conference and workshop series on applying game design and game technologies to enterprise challenges; and he was chair and co-curator of the Games for Change Australia-New Zealand Festivals in 2012 and 2013. 
Steffen is co-editor of "one of the books of the year 2007" (Frankfurter Allgemeine Zeitung), titled "Space Time Play. Computer Games, Architecture and Urbanism: The Next Level" and author of "Toward a Ludic Architecture. The Space of Play and Games", published by the ETC Press at Carnegie Mellon University. Recently, The MIT Press has released the book "The Gameful World", co-edited by Steffen together with Dr Sebastian Deterding
Steffen enjoys playing music, playing games and playing playing.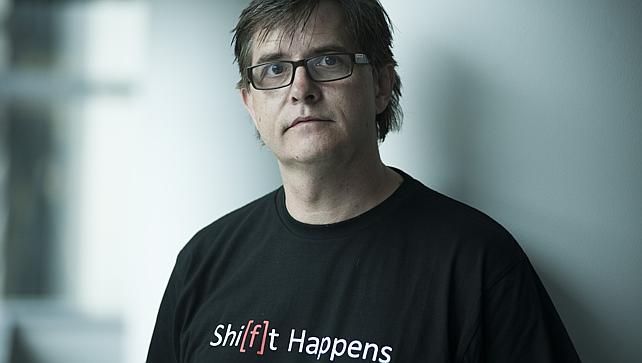 More about Pete Williams
Peter is Chief Edge Officer for the Center for the Edge Australia. The Centre's mission is to identify and explore emerging opportunities related to big shifts that aren't yet on the senior management agenda, but ought to be. Arecognized thought leader and practitioner in innovation with a particular focus on digital innovation. Peter founded Deloitte Digital, a business pioneering the delivery of professional services online, and has been the Chairman of Deloitte's Innovation Council since 2004. 
When & Where

Donkey Wheel House
673 Bourke Street
Melbourne, VIC 3000
Australia

Thursday, 2 April 2015 from 8:30 am to 12:30 pm (AEDT)
Add to my calendar
Organiser
The Deloitte Center for the Edge conducts original research and develops substantive points of view for new corporate growth. The center, anchored in the Silicon Valley with teams in Europe and Australia, helps senior executives make sense of and profit from emerging opportunities on the edge of business and technology. Center leaders believe that what is created on the edge of the competitive landscape—in terms of technology, geography, demographics, markets—inevitably strikes at the very heart of a business. The Center for the Edge's mission is to identify and explore emerging opportunities related to big shifts that are not yet on the senior management agenda, but ought to be. While Center leaders are focused on long-term trends and opportunities, they are equally focused on implications for near-term action, the day-to-day environment of executives.