Description
Stuck in the rut with your job search?
It is time to change your job hunting strategies!
Learn to build a powerful presence on the most popular professional social network.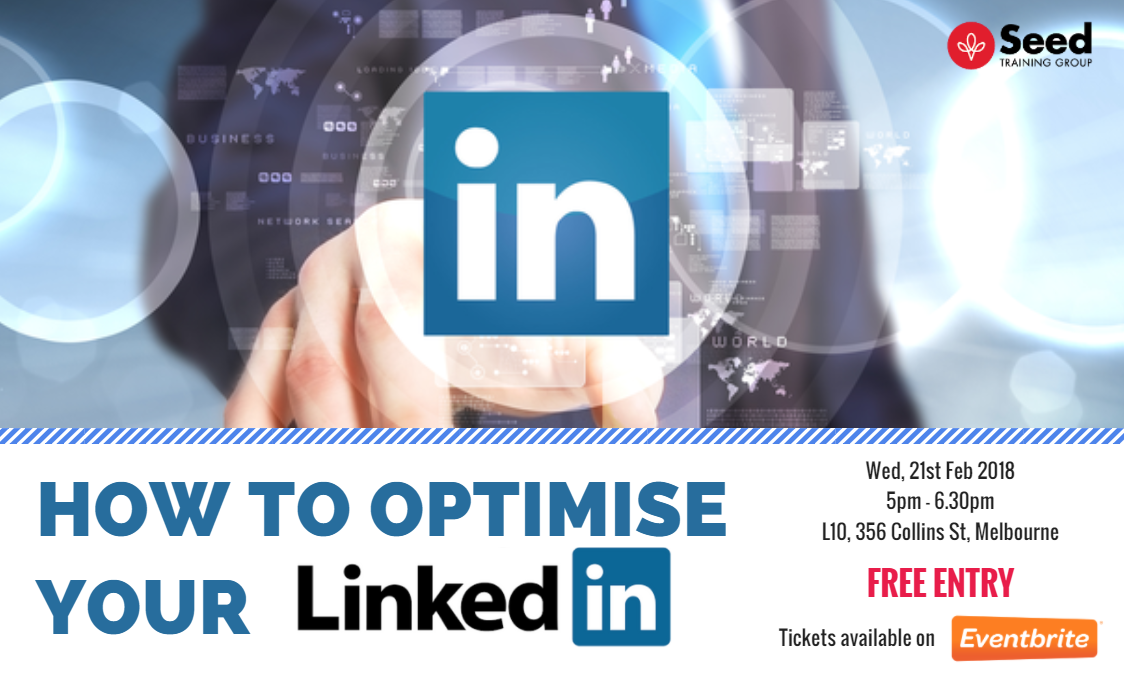 Join our FREE Linkedin Workshop to learn more on how you can OPTIMISE Your Linkedin to assist you in your job search.
A lot of job seekers have a Linkedin Profile but do not know how to use it to their level best.
Our workshop will show you the power of Linkedin, how to really use it and get the maximum results in the minimum amount of time.
OVERVIEW:
You will learn:
How to really use Linkedin

How Linkedin can benefit you as a jobseeker

How to optimise your Linkedin
This session is suitable for fresh graduates and job seekers looking for entry-level roles.
BOOK NOW - Limited seats.
Date: Wednesday, 21st of Feb 2018
Time: 5PM - 6.30PM
Location: Seed Training Group, L10, 356 Collins St, Melbourne
Free Entry - Registration is essential
Book early on eventbrite - numbers are limited!
To help you get the most value from your time, please send us any specific questions and issues you have about LinkedIn prior to the event to p.naggea@seedtraining.com.au
We look forward to seeing you there!
A
Level 10, 356 C
ollins Street, Melbourne 3000