Learn how to establish credibility through your marketing and attract attention to your Healthcare brand.
About this event
You're in the healthcare industry but aren't sure how to promote your business and attract new clients within the guidelines.
The businesses and practices that will get known for their expertise and grow their influence and client list during this uncertain times will have a consistent and compelling brand presence, and a strategy to attract and engage their clients.
So, how do you do help your practice to position itself and grow in this complex and crowded space? (Especially when you're short on time, not sure where to start or how to measure the success of your efforts.)
Join well-known keynote speaker, masterclass presenter and author Kirryn Zerna to learn a powerful marketing strategy, and get the tools to grow your business.
This inspiring and immensely practical session will help you and your team to find creative ideas to shift your business with the confidence and capability to make it happen. Why? Because a greater presence, means greater prospects and even greater possibilities.
The key takeaways are
Clear steps for a stand out brand: What makes a compelling first impression and attracts people to your business? You'll have a clear steps to create a stand out brand
Credible communications: How do you establish credibility through your marketing and attract attention to your brand? And how do you focus your message to the right audience?
The Roadmap Plan for clarifying and confidently marketing your health business with actionable steps that can be applied straight away.
Please note all information provided in this session is general in nature, you can read our full disclaimer here
By attending this workshop you acknowledge agreement with the terms and conditions as outlined here.
About the presenter Kirryn Zerna
Drawing on deep industry experience Kirryn loves to help businesses interpret and navigate the challenges and opportunities of the power of social media; and how to integrate this in today's business context.
She has over fifteen years of experience in marketing communications, strategy and organizational culture working with businesses both large (Westpac, Aussie Home Loans, Australian Radio Network, Department of Industry) and small (consulting agencies, small businesses, and high profile individuals).
Kirryn is a believer in life-long learning and holds a Bachelor of Management, Masters of Management and is a Graduate of the Australian Institute of Company Directors. She has also worked with Thought leaders Business School, Michael Grinder, Alan Parker and Colin James.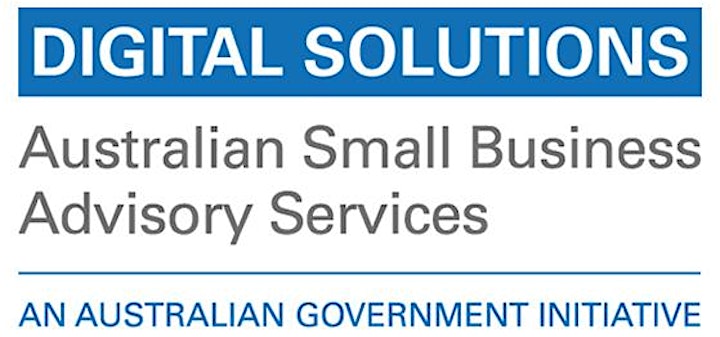 Organiser of How to Market Your Business for the Healthcare Industry
Business Advice & Coaching | Workshops | Networking | Events
Bayside Business Enterprise Centre helps people to start, run and grow a successful business.
Through advice, training and providing networking opportunities, we give individuals the essential tools they need to grow and develop as business owners.