Description
You work hard for your money, but is it working hard for you? Join Ted Richards from Six Park to learn about investment basics and modern strategies that can help grow your wealth faster, smarter and cheaper.
What is robo-advice?
Great question! Robo-advice simply involves automating a lot of the time-consuming jobs involved in financial management.
What is a diversified portfolio?
Ted will break down some of the jargon. He will talk about how Six Park gives you a diversified portfolio and spreads your investment risk without putting all your eggs into one basket.
Who Are Six Park?
Six Park uses automated investment management – or robo-advice – and adds human oversight. What does that mean? It means Six Park combines the automated elements with an Investment Advisory Committee with decades of financial experience.
How does it work?
Who Monitors My Investments?
Is it Easy To Get Started?
Do I have enough money to start?
If these are some of the things you are asking yourself but feel like you don't know where to start or who to ask, come along to our Lunch N Learn. We want to share our knowledge and help every Australian live a great life and the best time to start is now.
---
Ted Richards
Director of Business Development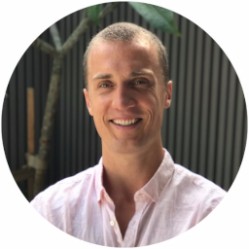 After chasing a football for the last 16 years in the AFL the competitor in me has moved into my new career, chasing investment returns. I joined Six Park a while ago and I'm now helping Australian investors create their own diversified portfolio of investments. When I explain to people what I'm doing now the first question they rightly ask is "What the hell is robo-advice", which is quickly followed by "So what does Six Park do"?
---
There will also be a Q and A session and opportunities to talk to the Six Park team.
Light lunch provided by Six Park.