Description
Want to have the confidence to strike a conversation at any event or that it's ok to just be yourself?
Overcome your fear of social anxiety and isolation by building your social confidence in this 1-hour workshop hosted by confidence expert Jessica Goh.
This is the perfect chance to connect to your core confidece and create rea connections with people through a series of engaging activities.
Jessica Goh, confidence teacher and coach of Life In Confidence is here to inspire you that it's ok to be who you are, to own your confidence and embrace your badass. She'll share the things you need to know to feel good in your own skin, understand that self-confidence is multi-dimensional and how each dimension of confidence can affect how you show up.
This super fun 1 hour workshop is limited to 12 spots only!
A ticket to this workshop is valued at $299 but is only $10 to the first 12 people.
Date: Thursday 21 February 2019
Time: 6pm-7pm
Venue: Joe & The Juice, 139 Pitt St, Sydney (2 min walk from Westfields Pitt St)
Join in for a casual night of knowledge, interaction and fun and get your confidence hit for less than 3 cups of coffee today!
What if you can't make it to this event? Email jess@lifeinconfidence.com to be notified of future events and tips to boost your confidence.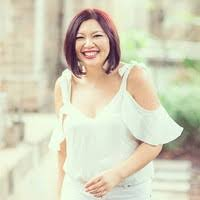 I can't wait to see you there and have fun with your social confidence!
Live from the heart,
Jessica Goh