Description
This is a 2 Day workshop on 5 and 7 January 2016. You must attend both days.
Join a 2 day hands on workshop and learn how to take your technology startup business from zero to generating your first million dollars in recurring revenue. In the 2 days, we will deconstruct, refine and improve every aspect of your business so you will be well placed to grow in 2016.
Attendee requirements:
Because we really want to get the most out of the 2 days, we only want very high quality individuals to be a part of this workshop. It's going to be intense, so ideally you have the following qualities:

You should have a technology company that is currently selling (or starting to sell) a subscription business model

To get the most of the workshop, you must be willing to share details of your business so we can help you

You will be a business owner and can make key decisions about growth
What you will learn:

How to develop the right product roadmap to sell to your customers

How to use the high velocity sales model to generate revenue quickly

How to structure your sales team optimally to get the best results

How to develop and execute a marketing program that can generate leads for your sales team

How to operate effectively and scale your operations to grow

What technology to use and how to set it up to enable your team to be highly effective

How to position, pitch and fundraise your startup
Cost:
$499 per company ($100 off for Majoran members)
Early Bird Deal (ends 20 Dec): Get 2 x 30 minute follow ups after the workshop via Skype.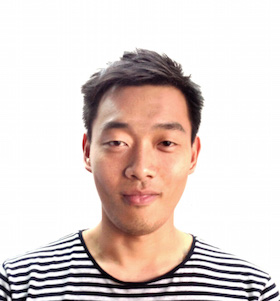 Jindou Lee is the CEO and Founder of HappyCo (Happy Inspector), providing software for businesses to improve their operations in the field by replacing paper based forms. Started in 2012 in cozy Adelaide, Jindou has taken the business from a couple of guys in their home office to 30 employees over in San Francisco and Adelaide. HappyCo has raised over US$3M and is backed by Silicon Valley's and Australia's best investors.