Description

Mastermind Lunch Series
Growing Your Bottom Line with Creative, Cross-Channel Strategy
Ready to grow and scale your marketing efforts without having to invest more? This presentation will walk you through how Affiliate Marketing can work to boost your PR and SEO. How your PPC campaigns can grow your affiliate program. We'll even cover some advanced social media marketing techniques.
You'll gain the knowledge to streamline across channels and base everything on ROI and data, not just thoughts and hunches. After the presentation our speaker will be doing live site reviews and a Q&A session.
If you're ready to get actionable items that you can begin implementing immediately, this is the meetup you don't want to miss.
ABOUT THE SPEAKER -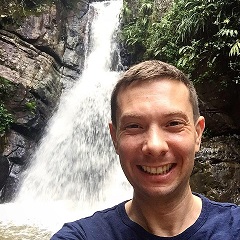 Adam Riemer is a two time Affiliate Summit Pinnacle Award winner and internationally recognized digital strategist. He helps companies of all sizes recover when their websites take hits and scale when they've plateaued. From SEO and affiliate marketing to email, monetization and viral marketing strategy, he is ready to help you and your company find new ways to grow and succeed. You can contact him through his blog at https://www.adamriemer.me
SPONSORS