How to get your idea to market in just 4 weeks

Tuesday, 23 April 2013 from 6:00 pm to 9:00 pm (AEST)
Event Details
Thinking about starting up an online business? Have a great idea but not quite sure where to go, who to turn to or how to take the next step?
In this seminar we will explore the practical issues most founders face when starting up an online business. We will also look at the things that have changed (as well as those that haven't) that make it possible for startups to get up and running faster than ever – even in 4 weeks! With the popularity of iterative business development approaches, we will also delve into what startups need to consider after the big launch.   
Finally, we will look at new state government grants and assistance (worth up to $15,000) that are specifically designed to test out new ideas and concepts.  
Below is an outline of the agenda:
The Co-Founders Dilemma
Same Difference – what's changed and what hasn't for online startups
Iterative Business Development – The Lean Startup Approach
After the Big Launch - linking strategy to ongoing product development and management
Government Grants (up to $15,000)
About Lean Prototype Machine - Frequently Asked Questions
Q: What do you do?
We help startups and businesses build prototypes to test out their new ideas.
We do things a bit differently though. Before we touch any code, we first sit down and work with you to develop a business model. We then do primary market research with a blind sample set of people to test out the core assumptions behind the idea.
Based on those results, you can then decide whether or not you still want to go ahead and build a prototype. If you do, the whole process normally takes about 4 weeks.

Q: So what exactly is a 'lean prototype'?
It is a fully functional responsive website. We only build the minimum number of features necessary to test out your core assumptions though. Hence it's called a 'lean prototype'. For those familiar with the Lean Startup approach, it is otherwise known as a Minimum Viable Product.
The idea is to get you up and running as quickly as possible, so you don't waste time and money on things you don't really need starting out.

Q: What happens afterwards?
When you test out an idea in the real world, it's unlikely that it will be exactly right the first time around.
We apply the Lean Startup approach and believe in an iterative product development process. Each time you build, test and measure, you learn a bit more about your market, your customers and how your solution is potentially meeting their needs.
Those key lessons will then help you to fine tune the next product release. Our role is to help you along that whole journey.
When & Where

Level 1, Fishburners
608 Harris St
Address Line 2
Ultimo, NSW 2007
Australia

Tuesday, 23 April 2013 from 6:00 pm to 9:00 pm (AEST)
Add to my calendar
Organiser
About the Speaker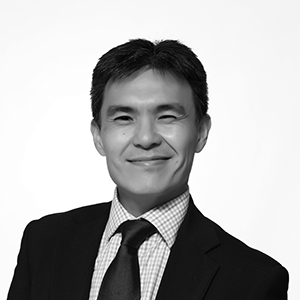 Chris is an experienced entrepreneur and start-up specialist with a multi-disciplined background and a strong track record of success.
He has extensive experience developing and assisting technology start-ups. As Business Incubation Manager at Queensland's leading technology incubator (ilab - www.ilabaccelerator.com), Chris assisted numerous start-ups in the cleantech, biotech and web/mobile space. This included connecting founders to mentors and investors, as well as hands-on development of business plans. His startup skills are backed by first hand experience establishing and exiting his own successful technology business, which acquired over 500 channel partners throughout Australia, New Zealand and Fiji from a standing start in just 2 years.
This start-up experience is well complemented by a strong background in technical, commercial and strategic management roles. Chris has advised global vendors and leading enterprises across the Asia Pacific, including companies such as Ericsson, Intel, Hewlett Packard, Cisco and Telstra. He has also helped the Australian Government on strategic ICT policies, from the National Broadband Network (NBN) to next generation satellite and wireless technologies.