An opportunity for small business owners to practice their sales pitch & network in a relaxed & friendly environment
About this event
Come along and practice that pitch or just share your story with other business owners.
You're welcome to have a presentation, handouts, flyers & business cards; anything that can help you promote your business. If thats not your forte, just come along and hear what other small businesses have on offer.
If you like to attend either as a guest or present, please grab a ticket! Welcome to attend in person or via Zoom. If you would like to finalise anything the day before, please reach out and book a time for a 1:1 session through the How to Get Business Ready Community.
This session is bought to you by Business Ready, an initiative of Treeti Business Consulting that supports Regional and Remote businesses with 1-5 employees.
Join our community at https://www.facebook.com/groups/howtogetbusinessready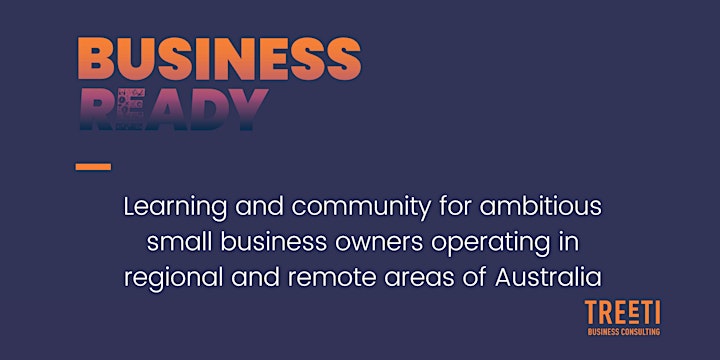 Organiser of How to get Business Ready: Entrepreneur Market Place
Treeti Business Consultants are strategy and implementation specialists committed to helping your business grow and prosper. Treeti Business Consulting provides a range of services from leadership training through to ground administrative and operational support to owners, directors, managers and staff in the private and public sector.
The name TREETI is an acronym for our values.
TRUST | RESPECT | EXCELLENCE | EQUALITY | TRANSPARENCY | INTEGRITY