How to get an internship as an international student
Where to find and how to successfully land an internship in Australia
About this Event
Internships can be the key to getting valuable Australian workplace experience, building professional networks, learning more about future roles and, in some cases, getting a paid job afterwards. But how do you successfully land an internship as an international student in Australia?
This webinar will cover:
Finding internships as an international student
What to expect in an Australian internship
Understanding and avoiding internship exploitation
Virtual internships in 2020
Getting a paid job out of an internship
...and much more!
Joined by Hope Dolino, Programs Manager for Practera, and Shirley Hsueh, Service Improvement Manager (Internships) at the University of Queensland, this webinar covers everything you need to know about internships.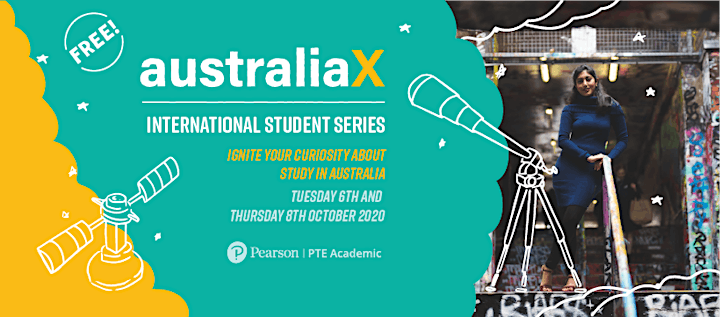 Registration is now live for the international student event of the year! 🚀 🌏
Joined by international leading experts, TEDx speakers, industry professionals and student figureheads, australiaX explores topics of employability, visa pathway options, English language and building resilience for success.
The International Student Series is bringing conversations, workshops, masterclasses and networking sessions to international students - like you! - from all around the world.

Get your Australian study dream on track with the English test that is ready when you are!
PTE Academic is the world's first computer based English test that uses artificial intelligence to provide a highly accurate and unbiased proof of your English skills. Accepted by thousands of institutions worldwide, PTE Academic is approved by the Australian government for all study, professional and migration visas. With results typically available within 2 days, it can help you achieve your goals faster.