How to future-proof your career: A panel discussion with STEM leaders
Description
What's the secret to having a great career in STEM and how can we get more women and girls involved? Find out with our panel of inspiring female leaders.


In partnership with Sydney School of Entrepreneurship and Uber Australia, Women's Agenda will bring the future of STEM to the forefront, exploring the evolution of these industries and the role of women within them. Through an intimate, panel event we will examine the changing landscape of work and what challenges and benefits these changes pose.


Join Uber Australia Director of Communications Michelle Wood, Antler's Harini Janakiramanan, Associate Professor at UNSW Caroline Ford, CEO of Folo Dr Raji Ambikairajah and founder and CEO of HALO Medical devices Hayley Warren in discussion with Women's Agenda Editorial Director, Angela Priestley for an engaging and informative evening.
Get practical tips and support, whether you're working in STEM, are interested in a career in the field or have a STEM startup at any stage.
This interactive and informative discussion will include the opportunity to share your thoughts, ask questions and network with other like-minded women.

Please arrive 5:30pm for a 6:00pm start, light refreshments will be served.

Michelle Wood

Michelle Wood is the Director of Communications at Uber Australia. Michelle brings over two decades of experience across public affairs and communications spanning the private, public and non-profit sectors, and she is a well-respected agent of change.
Michelle joined Uber from the Australian Institute of Company Directors, where she was the General Manager of Marketing and Communications. Previously Michelle has also held positions within The Australian Trade Commission, National Geographic's Genographic Project, Sydney Water/the Minister for Water, the University of Sydney and the Australian Mission to the UN in New York.
She is a Director of the Internet of Things Alliance Australia (IOTAA) board, Sydney Salon, Bernie Banton Foundation and the Deputy Chair for Australian Republic Movement.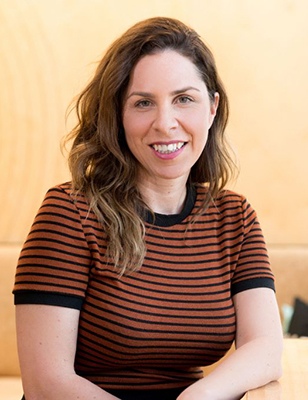 Harini Janakiraman

Harini Janakiraman is the Director of Technology at Antler Australia. She has over nine years of experience building large scale distributed software and data engineering products and leading engineering teams across New York, Sydney, Singapore and India.

Prior to joining Antler Australia, Harini was a VP at the world's largest asset manager BlackRock leading the Data Engineering team across Asia Pacific.
Harini has a keen interest in technology and the startup ecosystem. She co-founded a tech media startup called Kable, which was selected in the first cohort (2017) of YCombinator's Startup School program under their advisor track.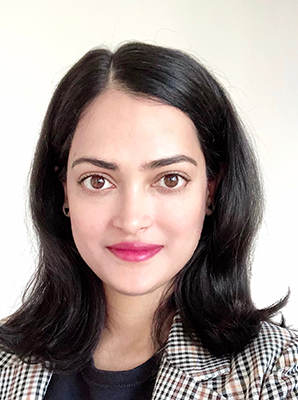 Caroline Ford

Associate Professor Caroline Ford leads the Gynaecological Cancer Research Group at UNSW. Her research aims to understand why gynaecological cancers develop, how they spread, and how best to treat them.

A long-time advocate for women in science, in the last year Caroline has been named a "Superstar of STEM" by Science & Technology Australia, a program aimed at smashing the stereotype of what a scientist looks like. In 2018 she founded the STEMMinist Book Club a global and virtual community focused on feminism and women in STEMM, which has rapidly grown to include over 3500 members from 30 countries worldwide.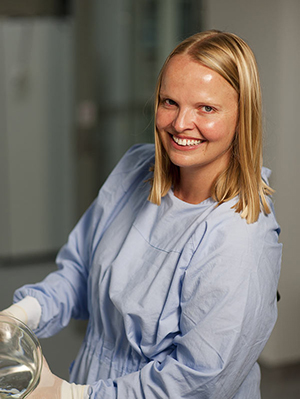 Raji Ambikairajah

Dr Raji Ambikairajah is the former Chief Executive Officer of the tech start-up Folo. During that time she led the launch of a new technology ecommerce platform which attracted thousands of users.

Prior to this, Raji was the Chief Operating Officer of Women in Banking and Finance where she accelerated the organisation's growth over a 24-month period to span four cities in Australia, achieving a 32% increase in annual revenue and impacted over 2000 Australian women through the new opportunities she curated for the business.
Raji is also an experienced board director and is currently a non-executive director of both the Sydney School of Entrepreneurship and the NSW State Library Foundation.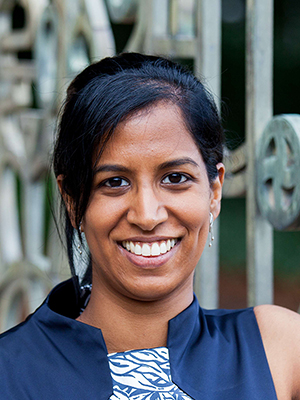 Hayley Warren

Hayley Warren is the founder and CEO of HALO Medical Devices, which she started while still a physiotherapy student. Her laser goniometer, a tool used to measure joint movement and help recovery from injury, is used internationally by the AFL, ballet and Boston Red Sox among many others.
She's a winner of the Telstra Business Womens Awards for Business Innovation as well as the People's Choice Award on ABC TV's New Inventors program and WA Innovator of the Year in the Startup category.
Hayley believes in supporting female founders through her experience and her network so that they can achieve what they want, faster and with greater success.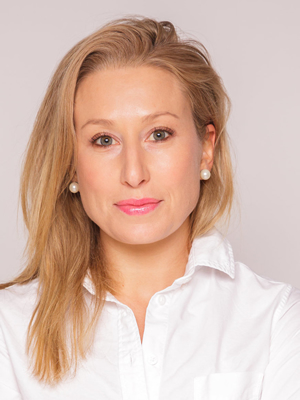 This session will be available for Livestream on our SSE's Youtube channel from 6pm, register for a live stream ticket to receive a notification with the link.