Empower yourself with the knowledge on how to present in front of the camera
About this event
Would you like to get practical tips on how to feel confident in front of the camera and manage the way people perceive you online?
Video is a powerful communication tool for building trust and engagement in the online world. Your clients, co-workers, business partners, potential employers will make (often unconsciously!) assumptions about your personality based on what they can see in the video!
Video calls, digital meetups and training are becoming increasingly common during this time. Since you've started to work from home or work remotely, you may not have had a chance to think about how you look onscreen. Empower yourself with the knowledge on how to present yourself and put your best self forward.
DURING THIS WEBINAR YOU WILL LEARN:
- Feel comfortable and confident in front of the camera
- Importance of non-verbal communication (facial expressions & hands movements)
- The psychology of trust and credibility
My expertise is based on an understanding of self-image and human behaviour from a degree in psychology, combined with years in front and behind the camera, as a model and photographer. I help my clients to elevate their personal brand by increasing self-awareness, encourage them to get out of the comfort zone and face their fears of being seen and judged. With over 14 years' experience in front of the camera I know exactly how it feels and how to address all negative thinking that might arise.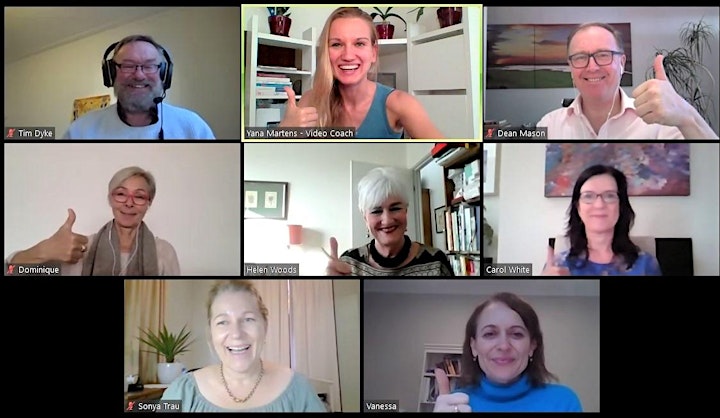 Organiser of How to Feel Confident in front of the Camera
"My expertise is based on an understanding of self-image and human behaviour from a degree in psychology, combined with years in front and behind the camera, as a model and photographer. I help my clients to elevate their personal brand and grow their business by increasing self-awareness, encourage them to get out of the comfort zone and face their fears of being seen and judged. With over 14 years' experience in front of the camera I know exactly how it feels and how to address all negative thinking that might arise."