Description
Around one in four Australians will experience anxiety in their lifetime. This can seem troubling, but the good news is that children who feel anxious do not necessarily have to end up with an anxiety disorder.
Join us for an educational and entertaining evening, led by educator, counsellor and parent, Liz Giovas. Liz will be addressing topics such as:

The difference between anxiety and an anxiety disorder
Parenting an anxious child
Is my anxiety affecting my child?
Simple tips and tricks to overcome anxiety


This is a free event, hosted by King's Student Wellbeing Team. Non-King's parents very welcome.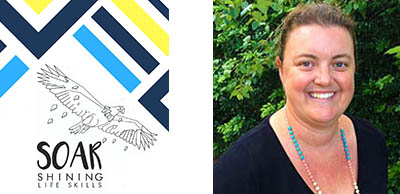 About Liz Giovas
Having worked with young people for over twenty years, Liz started her career as a secondary school teacher and gained experience in both state and private education. After doing her counselling degree, she has worked in community settings and schools and been a speaker and writer on parenting and education.
The real work began when Liz became a parent herself and she shares her memorable parenting moments in a personable and often humours way. These days, Liz spends her time working as a school counsellor as well as working with educators and parents towards happier, healthier young people and families.