About this Event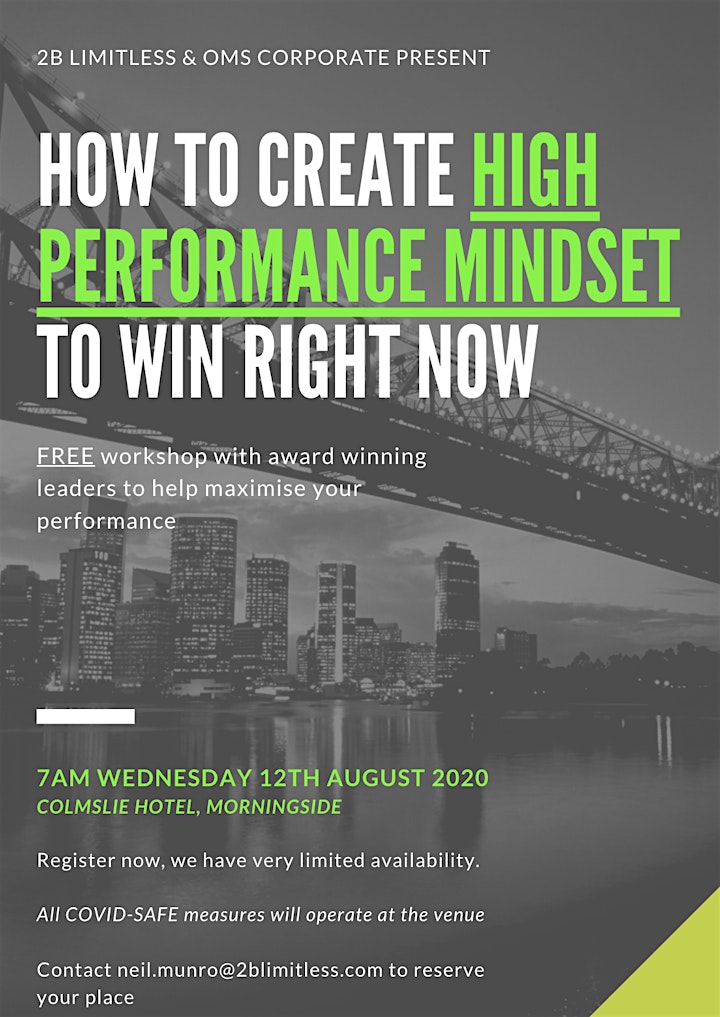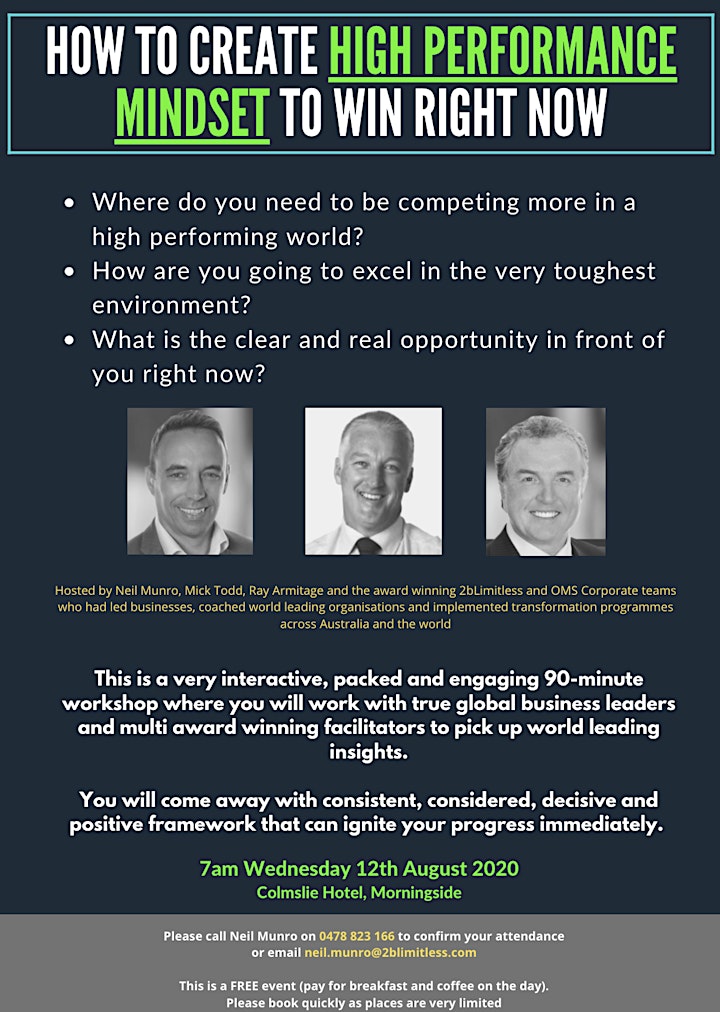 Where do you need to be competing more in a high performing world?
How are you going to excel in the very toughest environment?
What is the clear and real opportunity in front of you right now?
This is a very interactive, packed and engaging 90-minute workshop where you will work with true global business leaders and multi award winning facilitators to pick up world leading insights.
You will come away with consistent, considered, decisive and positive framework that can ignite your progress immediately.
Hosted by Neil Munro, Mick Todd, Ray Armitage and the award winning 2bLimitless and OMS Corporate teams who had led businesses, coached world leading organisations and implemented transformation programmes across Australia and the world
7am Wednesday 12th August 2020
Colmslie Hotel, Morningside
Register now, we have very limited availability.
All COVID-SAFE measures will operate at the venue
Contact neil.munro@2blimitless.com to reserve your place