Description
Do you have an idea for a podcast? Attend this introductory overview of how to develop a podcast idea and transform it into great sounding audio. Learn about storytelling with sound, basic recording techniques and equipment. This is a lecture style two hour session. If you have an idea for a podcast, write about it in one paragraph and bring it along!
Selena Shannon is the Executive Producer of All The Best, a national storytelling and documentary program. Selena Shannon is part of Audiocraft's newly formed Agency. Her radio work has featured on ABC RN's Earshot, FBi Radio's Backchat, and she has done tape syncs and research for several high-profile shows including NPR's The Big Listen, BBC 4, and Snap Judgment. Selena teaches podcasting and radio at festivals and school.
You must be library member to attend.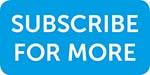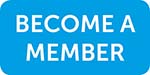 Photo and video consent information.
Inner West Council is strongly committed to ensuring people with a disability have equal opportunity to take part in local activities and have fair access to Council and community programs, services and resources. All Marrickville Library branches have step free entry, though please note there is no accessible toilet at Stanmore Library.