we explore 3 ideas - building fab soil, holding water in the landscape and planting densely so your garden cools you and your home.
About this event
Join Landscape Architect and Founder of The Climate Factory, Edwina Robinson, in this lunchtime workshop about making climate wise gardens. She will share her ideas on how to create a great garden that will keep you and your home cool in a hotter, drier future.
Edwina prepared the landscape plans for the ACT Government's 'Climate-wise garden design booklet' 2021. She created six different designs for small blocks and courtyard gardens based on the themes of: climate-wise, edible and low maintenance. This booklet is great for anyone starting a garden from scratch or wanting to overhaul an existing garden.
She will cover how to build great soil and harvest rainwater and why we should plant densely. She questions the assumption that we should only be using low water use plants.
Edwina has been exploring these ideas in her home garden in Moruya, NSW where she grows all her garlic, keeps three chickens, has created frog ponds and a dense home micro-forest.
Edwina will present for 45 minutes on these key ideas and includes her experience making her own gardens in Moruya and Canberra. The presentation will be followed by a 15 minute Q&A.
Once you've purchased a ticket a Zoom invite is forwarded to your email address with a login and password code. If you haven't received an email invite: call Edwina Robinson 0408 386 381.
Canberra Times article - 'Tips for a climate wise garden'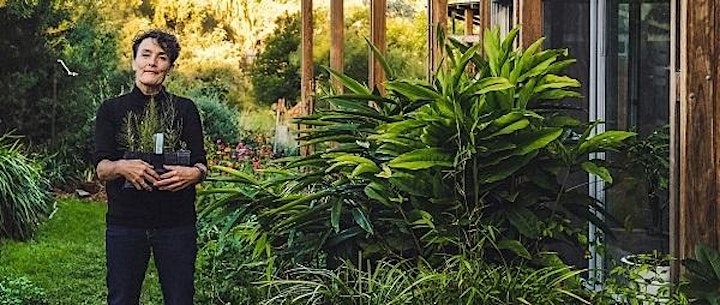 Organiser of How to create a climate wise garden - what you ne