How to connect with global buyers via Alibaba.com

Friday, 13 July 2018 from 8:00 am to 10:00 am (AEST)
Event Details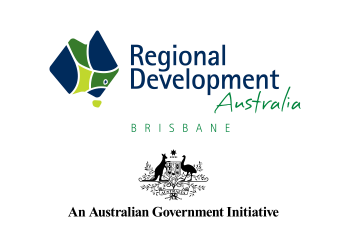 SEMINAR INVITATION
How to connect with global buyers via Alibaba.com
RDA Brisbane in conjunction with the Brisbane West Chamber of Commerce and Chinadirect sourcing is pleased to invite you to attend this informative event that has the potential to launch your product or service into the global marketplace.
At this morning seminar you will learn about the opportunities Alibaba offers for Queensland brands and exporters, and how you can take advantage of the boom in e-commerce to drive exports and connect with Chinese markets.
Alibaba is the world's largest online and mobile commerce company with operations in over 200 countries. More than 507 million mobile users connect through Alibaba's China retail marketplaces each month.
Whether you're just starting out or you're an experienced e-seller wanting to boost your results, find out how you can go global.
Join Lindy Chen of Chinadirect sourcing, a multi-award winning company and the only Australian global service partner of Alibaba.com, to learn how small to medium-sized businesses can access the Chinese market through the Alibaba ecosystem.
Date and time:            Friday 13 July 2018 at 8.00am – 10.00am
Location:                      The Precinct, Level 2, TC Beirne Building, 315 Brunswick Street, Fortitude Valley (accessed via Brunswick St Mall or Chinatown Mall). The Precinct is the Queensland Government's state-of-the-art innovation hub.
 Cost:                             $22, includes light refreshments; free for BWCC Concierge Members
SEMINAR DETAILS
8:00am             Arrival — light refreshments provided
8.20am                Welcome from Regional Development Australia (RDA) Brisbane and the Brisbane West Chamber of Commerce
8:25am             Alibaba Group Australia and New Zealand video
8:30am             Lindy Chen: Welcome and overview of Alibaba Group ecosystem - opportunities for brands and exporters and B2B opportunities through Alibaba.com
Connecting you with global buyers

Why use Alibaba.com to export?

How to win and get buyers from Alibaba.com

Case study
 9:30am             Audience Q&A
9.45am             Networking
10.00am           Close
Your presenter is: 
Lindy Chen - Entrepreneur, Speaker and Managing Director, ChinaDirect Sourcing

Lindy Chen is the Founder and Managing Director ofChinaDirect Sourcing.
Arriving in Australia with little to no English Lindy, was determined to follow her entrepreneurial spirit. Like so many women who decide to start their own business, Lindy took on the barriers and challenges of business ownership and started her micro business from a public Internet cafe managing to grow it into a multi-million dollar empire.
13 Years on and not only is Lindy the mother of two beautiful five year old daughter and one year old son her business, China Direct Sourcing is now considered to be the largest and most reliable import assistance firms in Australia. Lindy has extensive knowledge of the Chinese market and a passion for international trade.
Never one to stand still, Lindy is also the author of 'Import From China. How To Make A Million…and Not Get Burnt', and co-author of'Women On Top'.
In amongst it all, in her spare time she contributes to the business community by mentoring more than 700 Entrepreneuers on the strategies necessary to develop their businesses into thriving and profitable empires. 
She has won numerous business awards and her strong leadership qualities are demonstrated by her ability to motivate and inspire other small business owners to follow her lead.
Over the last decade, the company has reached many milestones. In 2015, Lindy won the Stevie Award for Businesswoman of the Year as managing director of ChinaDirect. This award giving body is one of the most prestigious in the region.
 Lindy is a creative and dynamic entrepreneur who blends the best qualities of the East and the West. She had always desired to raise among Australians, a stronger awareness of China, and vice versa. She relishes her role in bridging the two cultures, and fostering economic cooperation between business owners in the two countries. 
ChinaDirect Sourcing has earned a reputation among Australian exporters for being a reliable assistance firm that can help them grow their business through exporting to China, is an Official Australian Global Service Partner for Alibaba.com and provides ecommerce setup and operation for Alibaba.com.
Now a world leading authority on doing business with China, Lindy has featured in many publications from The Courier Mail to BRW, and has won and been a finalist in many prestigious awards. In addition, China Direct Sourcing made the BRW Fast Starter List in April 2010 as one of the top 100 fastest growing businesses in Australia.
Lindy is frequently invited to speak at institutions and organisations like the ANZ Bank, the Commonwealth Bank of Australia, the Bank of Queensland, The University of Queensland, The University of Adelaide, the Australian Institute of Management, The Triton Foundation, the Queensland Police Department and James Cook University.
When & Where

The Precinct
Level 2, TC Beirne Building
315 Brunswick St (access via Valley or Chinatown Mall)
Fortitude Valley, QLD 4006
Australia

Friday, 13 July 2018 from 8:00 am to 10:00 am (AEST)
Add to my calendar
Organiser
Regional Development Australia (RDA), an initiative of the Australian Government, is a national network of committees made up of local leaders who work with all levels of government, business and community sectors to support the economic development of Australia's regions – metropolitan, rural and remote.
RDAs have an active and facilitative role in their communities and a clear focus on growing strong and confident regional economies that harness their competitive advantages, seize on economic opportunity and attract investment.
There are 55 RDA Committees around Australia, including 12 in Queensland, each made up of committed local volunteers with a strong grass roots understanding of their regions. RDA Committees work with their communities to identify opportunities, challenges and priorities for action. They are local people developing local solutions to local issues.
RDA Brisbane works within the Brisbane Local Government Area with some cross-regional spread into other South East Queensland regions.
The RDA network's role is to:
Collaborate with relevant stakeholders to identify economic opportunities and leverage private and public sector investment to the regions
Connect regional businesses, councils and industry sectors with international trade partners, financial markets and potential investors
Promote and disseminate information on Australian Government policies and grant programs to state and local governments and industry, business and community sectors
Support community stakeholders to develop project proposals to access funding
Develop and maintain positive working relationships with the local government bodies in their regions
Facilitate public and private sector decentralisation
Assist in the delivery of Australian Government programs, where relevant and where requested by the Minister
Engage with regional entrepreneurs and emerging business leaders to explore new opportunities to grow local jobs in their regions
Provide information on their region's activities and competitive advantages to all levels of government, industry, business and community sectors
Provide evidence-based advice to the Australian Government on critical regional development issues positively and negatively affecting their regions